Sketchcrawl with Casey
I spent a fabulous day with Casey and her husband - who are visiting New York City as part of their trip to the US. Casey and I did some sketching in the morning, then had lunch with her husband, and walked down through Central Park to the Museum of Modern Art to see the Kirchner exhibit and the permanent collection.
Casey and I have very different styles and I love to watch her work. Although she won't be back in France for several weeks, I hope that she posts her two drawings that were done of the same subject as mine. If I could work side by side more than once each year, my sketches might get a little looser and my watercolors more brilliant!
We went to the Central Park reservoir and sketched the skyline on Central Park West. Here is my journal page of the ElDorado.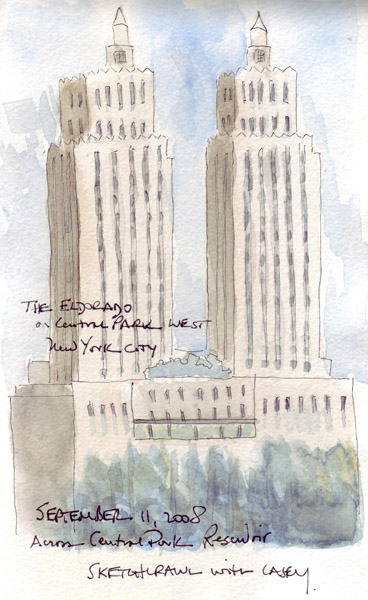 Then we walked to the Delacorte Theater and sketched the Romeo and Juliette sculpture in from of the theater which is used for Shakespeare in the Park during the summer.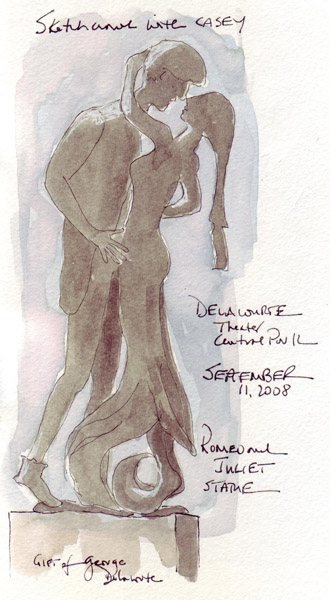 Lunch at the Central Park Boathouse Restaurant was as lovely as usual and here are two photos from our time there. Casey did a lovely panaoramic painting from her seat looking out over the water towards Bethesda Fountain.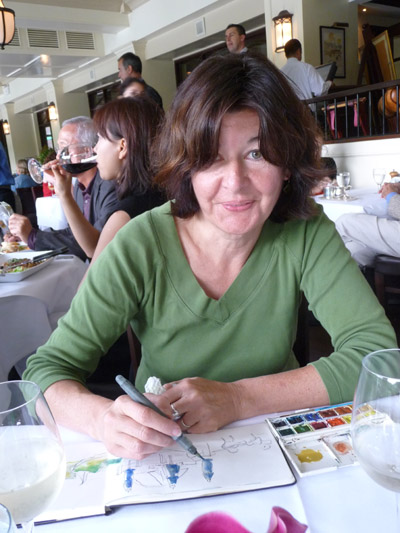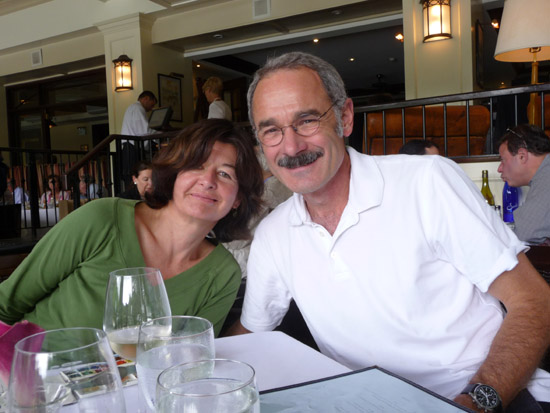 While they enjoyed their first visit to MoMa since the big renovation, I sketched several more Kirchner women from his sketches that are in the exhibit - some in his sketchbooks.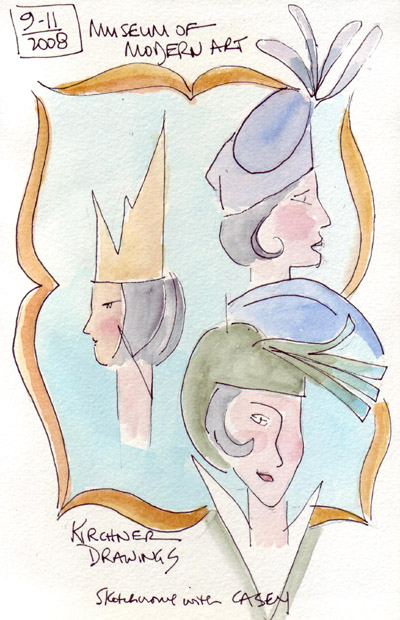 We had such a fantastic day with them, that my husband and I both look forward to future visits.