February Figure Drawing
Two Meet-up Groups are co-sponsoring Figure Drawing weekly during these cold weeks of Winter. You must be a member of Meetup Draw New York or the Central Park Sketching and Art Meetup groups to attend, but it is really easy to join and both groups have drawing sessions in other indoor venues as well this month. These are just 4 of the drawings I did on February 14th.
The drawings were done with a soluble graphite pencil and then shaded with clear water and a Niji waterbrush. They were scanned, adjusted, and resized in Photoshop.
Five Minute Sketch: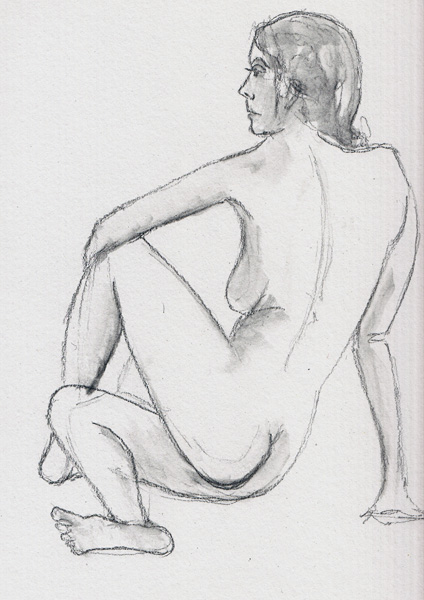 Five Minute Sketch of Each Pose Separately: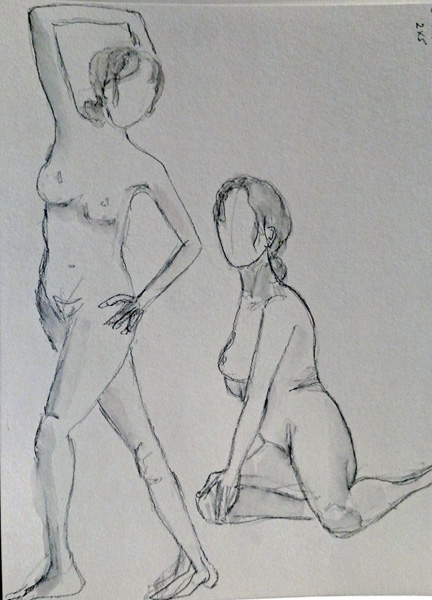 Ten Minute Pose: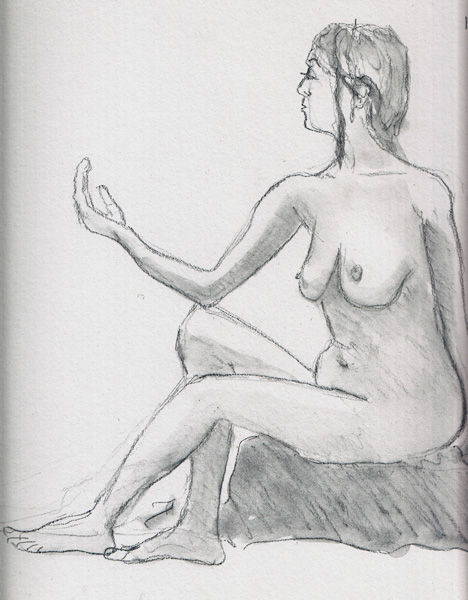 Fifteen Minute Pose: