Sunday Morning at the Toy Boat Pond with 3 Sketching Grandsons
Our oldest son's 3 boys spent the weekend with us, and we all went to the Toy Boat Pond. They wanted to bring their sketchbooks and a variety of crayons and markers, and we all sketched while Grandpa read the newspaper while drinking his coffee.
I always remember the instruction "just paint what you can see," so I painted the Le Pain Quotidien Snack Bar.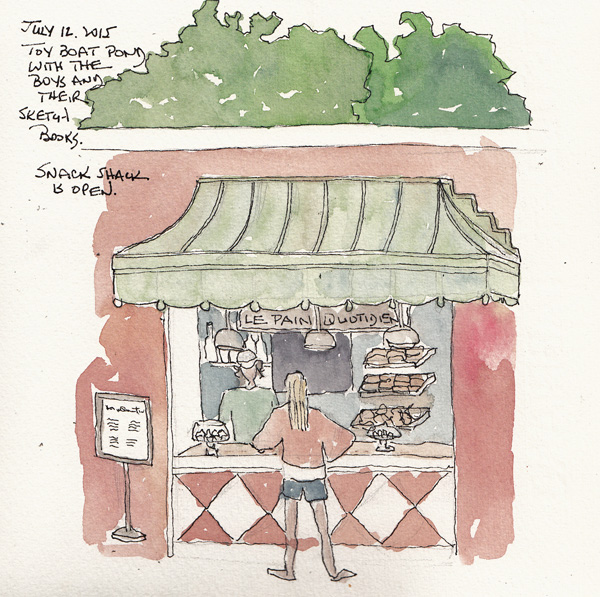 After sketching, we walked around the pond to the Hans Christian Anderson statue which is the site for Story Book reading for children in the Park. You can see the Patio Café where we sketched on the far side of the pond. All children LOVE the Ugly Duckling!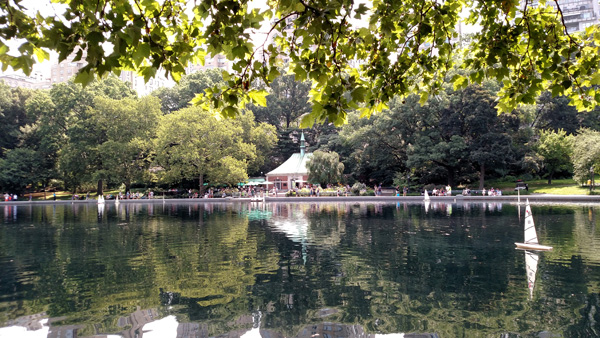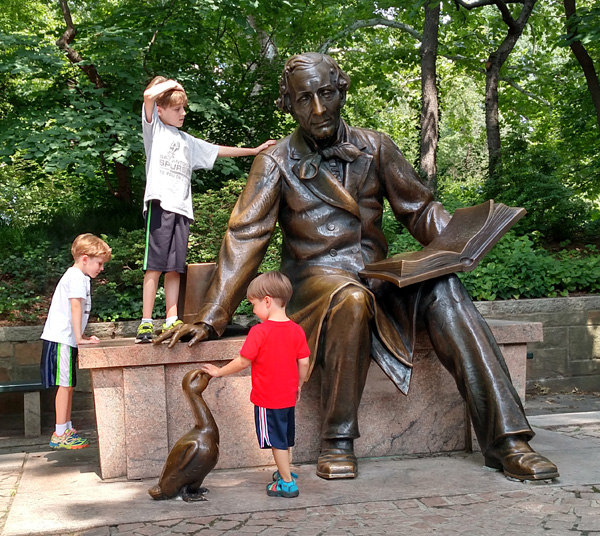 A photo taken by my husband of all of us - Charlie, Zach, an adoring Grandma, and Robbie: