NYC Urban Sketchers and the Morris-Jumel Mansion
Morris-Jumel House: This was another wonderful USK adventure. The Morris-Jumel Mansion was built in 1765 and is the oldest house in Manhattan. In the Fall of 1776 it served as a temporary headquarters for George Washington, and now it is a historical site and museum in Washington Heights. It is very easy to reach from midtown Manhattan, and you are really transported to the country.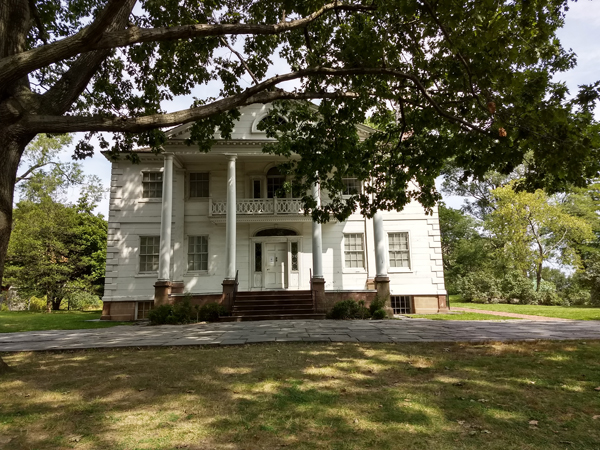 Sylvan Terrace: You approach Roger Morris Park through Sylvan Terrace, up a flight of stone steps on St. Nicholas Avenue between 161st and 162nd Street. At the top of the stairs there is a cobblestone "street" and two parallel rows of houses.
http://www.scoutingny.com/a-hidden-treasure-in-washington-heights/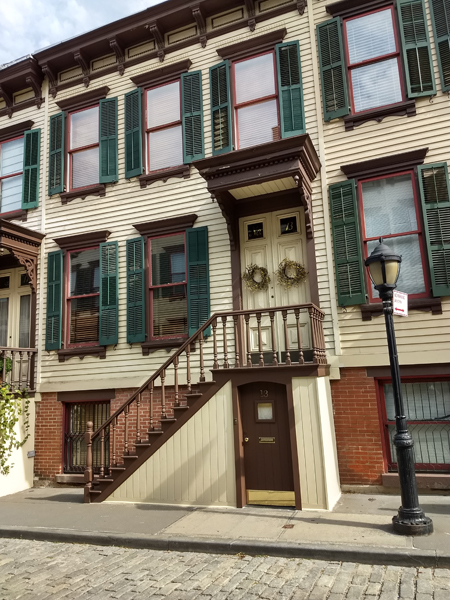 The entrance to the Park is at the far-end of Sylvan Terrace. Many of us sat on the front lawn of the house, with the Harlem River to the East, and Sylvan Terrace to the left, and it was wonderfully quiet. This is my painting of the house. Others sketched the garden house on the back of the Park.