Sketchbook Pages from Sothebys Auction Preview
I love the Christies and Sothebys Spring and Fall Impressionist and Modern Auction Previews. These are more of my drawings of sculptures, my current favorite things to draw. I love Degas' dancers and remember the first time I saw them lined up in a case at the Metropolitan Museum of Art when I was in college.
Degas Dancer: Great position.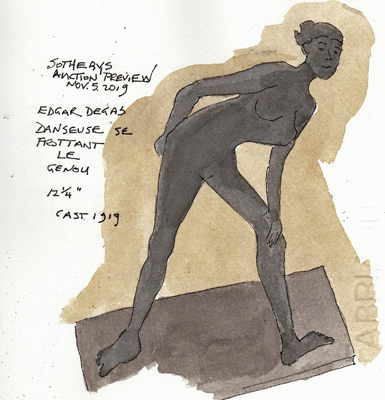 Camille Claudel's sculpture with a horse by Marino Marini drawn behind her.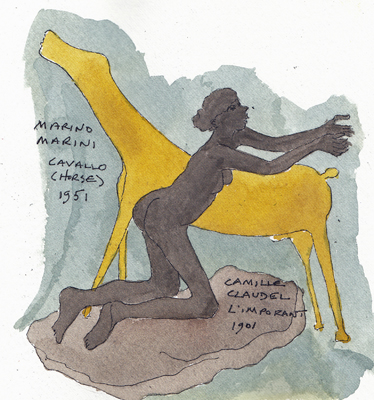 When I see a Chagall painting that is almost unrecognizeable, I draw it. Nearby was art by Picasso which had these cute doodles at an edge.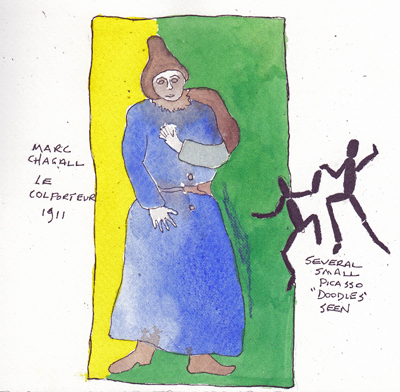 Happy Thanksgiving to everyone - enjoy your families and be thankful for the good things in life.