Figure Drawing in Battery Park, New York City
The Battery Park Conservancy sponsors a free figure drawing session each week May through September. They provide the supplies and the model and we all gather in the park next to the South Cove (weather permitting).
I really liked the model last Wednesday, and sketched multiple figures on each sheet of paper. Some of them were sketched with General's Sketch and Wash pencil and then brushed with my Niji waterbrush.
Here are 10 One Minute Drawings: I don't even breath during these!!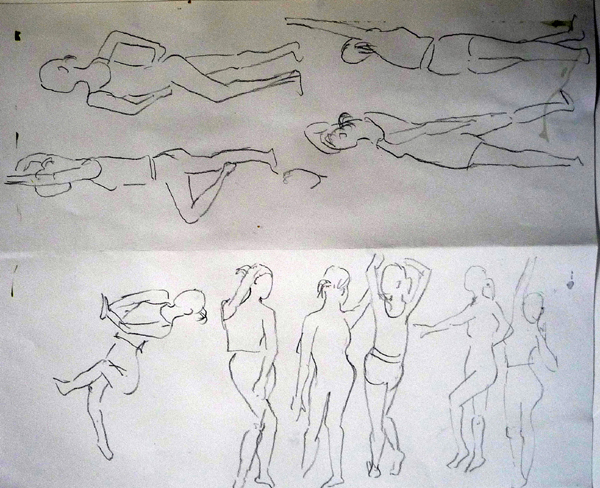 These are 4 of the Two minute poses. The other one is on the right side of the next page: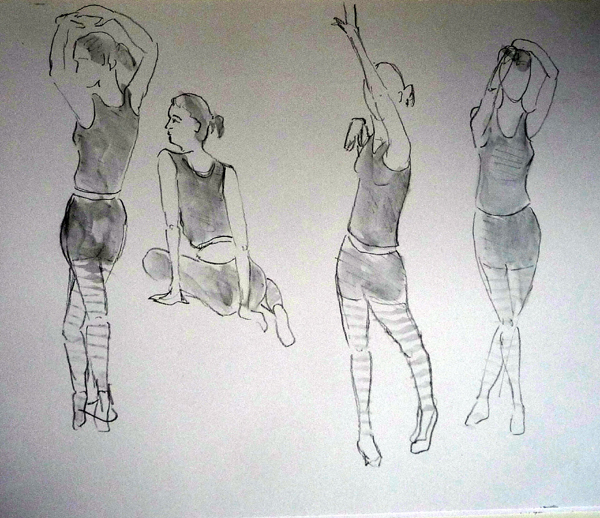 There are 4 five minute sketches on the left and the remaining two minute sketch on the right: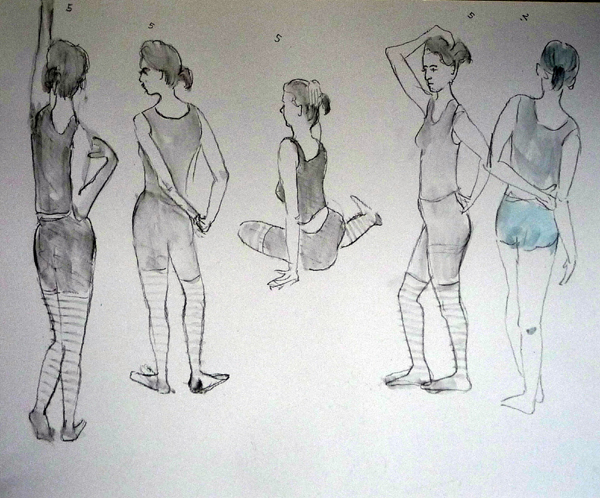 We had 2 ten minute poses: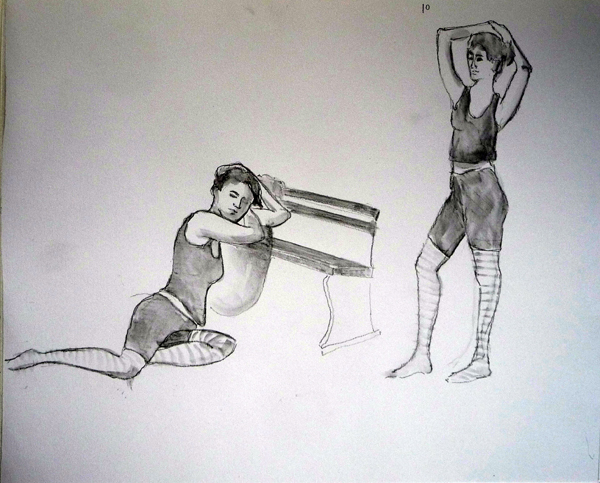 I am trying to "draw" figures with my paintbrush and watercolor paint. I posted several drawn this way in the past - but they were from photos. This is my second watercolor drawing from a live model. PRACTICE, PRACTICE, PRACTICE!!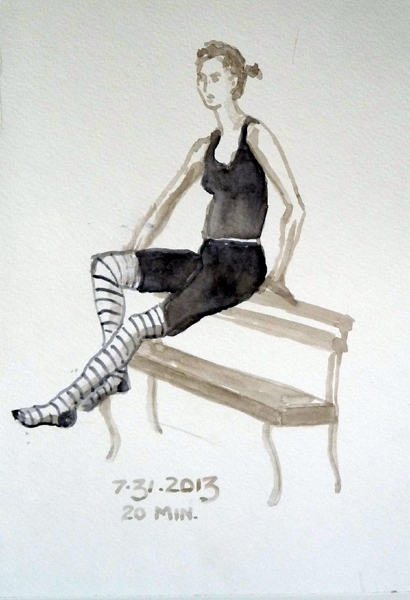 My big sheets of paper needed to be photographed, not scanned. I try to get rid of the blue tinged background in Photoshop using the threshold settings, but can't get back to white! Any suggestions?