Figure Al Fresca - 3
Here are a few sketches from this week's Figure Drawing in Battery Park City - on the tip of Manhattan. I struggled with some of the sketches, but I'm not going to blame the model!
We sketch in a beautiful area right along the edge of the Hudson River where it enters New York Harbor, and this is now Zone A. Evacuation is being advised due to an anticipated storm surge of 6-12 feet due to Hurricane Irene which will arrive early Sunday morning. Evacuation may become mandatory by Saturday, but all mass transportation will be discontinued late Saturday afternoon, so people are being encouraged to leave now and tomorrow.
Two minute poses: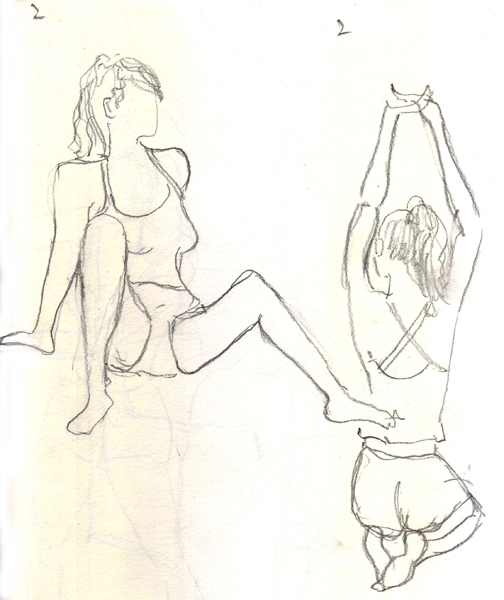 Five minute pose: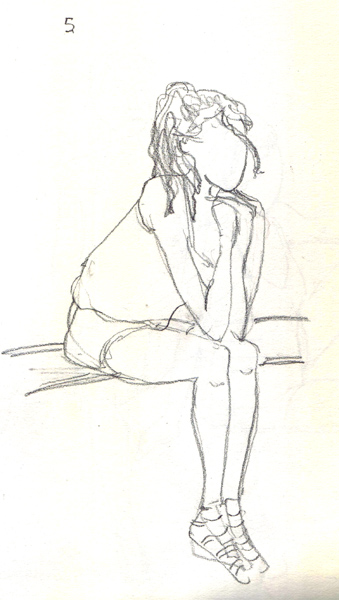 Two 10 minute poses - for which the model put on a dress and attached a feather in her hair.