People Drawing People Recent Sketches
Urban Sketchers Gathered for Lunch: We met on 5th Ave opposite the Guggenheim Museum, and had lunch in the Gardens behind the Cooper Hewitt Museum. These were 3 of the artists sitting across from me in the gardens.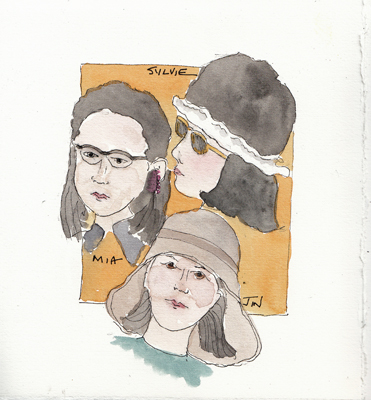 Park Person: My Husband and I went to the Boat Basin (Conservatory Garden) in Central Park early on a Sunday morning. While drinking coffee and eating a croissant I sketched this person who was very busy editing a manuscript - and she stayed long enough to be drawn and painted.