A Map, Some Art Supplies, and a Great Exhibit
I had a wonderful day Saturday - talking a long walk among art supply stores and ending at the Flatiron Building where Gwyneth Leech was ending her fabulous art exhibit called Hypergraphia.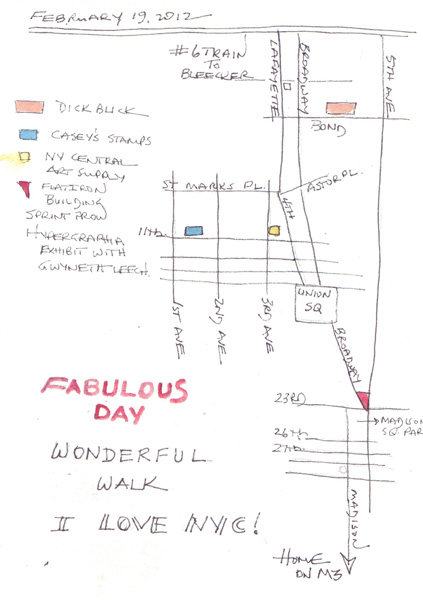 The weather was wonderful and the City was full of people out walking, running, shopping, and playing. By counting blocks, I estimate that my walk from Dick Blick to NY Central Art Supply, to Casey's Stamps, and then the Hypergraphia exhibt was 1 1/2 to 2 miles.
I bought a new sketchbook for figure drawing and a package of gold leaf, which I didn't draw - and these items which I did draw.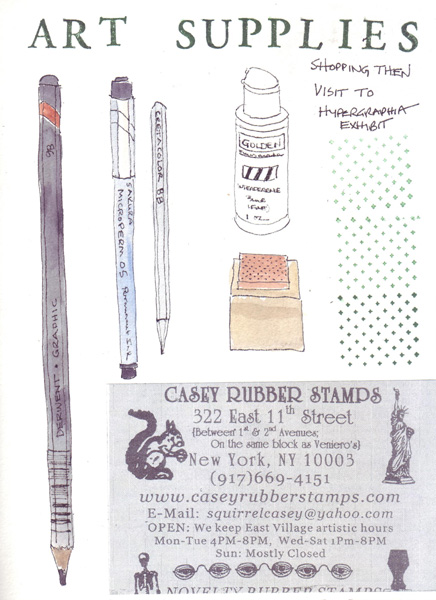 I'm always amazed at how little it takes to make me happy - 2 pencils, a pen, some paint and a new rubber stamp.
Gwyneth Leech paints on disposable coffee cups and creates wonderful works of art. She sat in a beautiful small gallery in the prow of the Flatiron building for the last few months, ending Saturday afternoon. Here is a photo I took from where she sat and watched thousands of people pass by each day.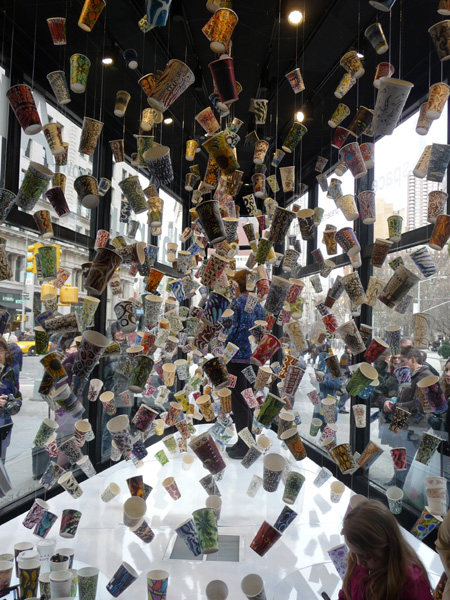 Here is her blog post from the last day. She told me that she now has more than 800 painted cups - and plans are being made for exhibits in other cities. You must read her last blog post!