Figure Al Fresco at Battery Park City
I attended a figure drawing session at Battery Park City when I returned from vacation.. This weekly free program runs from May 1-October 31, weather permitting. These are drawings from my last session, when it was cool enough that we moved down to the edge of the water to be in the sun.
This is a photo of part of the group in the Battery Park South Cove, The second photo shows the view over my shoulder, with the constant sound of water lapping under my bench.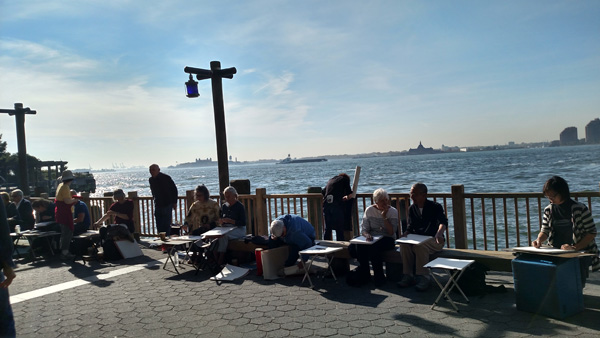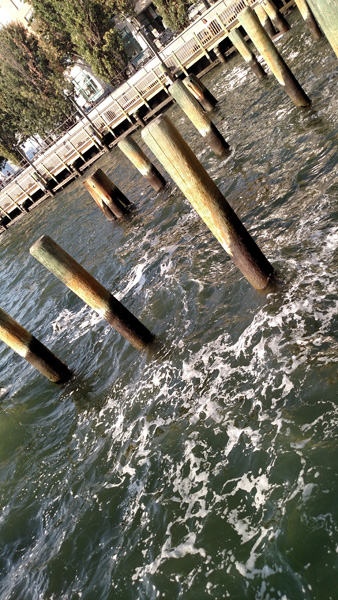 I am using one large sheet of watercolor paper for each of these series of drawings. I sketch with a soluble graphite pencil and then add water with a waterbrush for shading. Most of these were 10-20 minute poses.