Urban Sketchers on Roosevelt Island
Yesterday our NYC Urban Sketchers Weekday Group took the Tram over to Roosevelt Island. We met at the Tram station on 59th Street, and for me it was my first time on the tram. It is a short ride, but I never get tired of seeing the density of buildings and the Manhattan skyline from all positions and angles. Here are a few photos taken. The FDR Memorial Park is the triangular area at the bottom of the Rossevelt Island photo.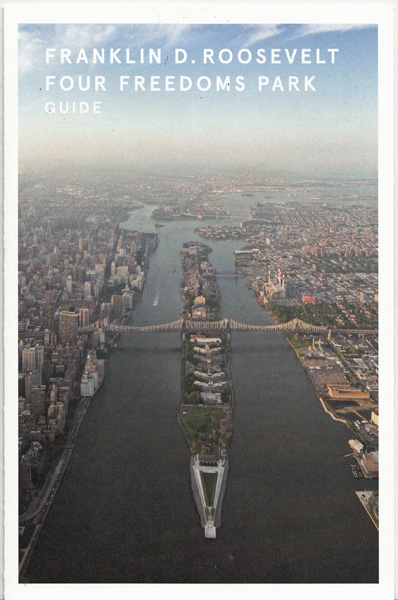 Entering the Tram: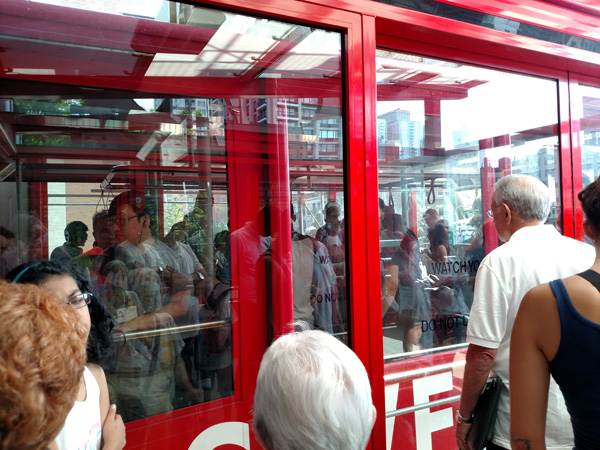 On the tram approaching the East River and Island.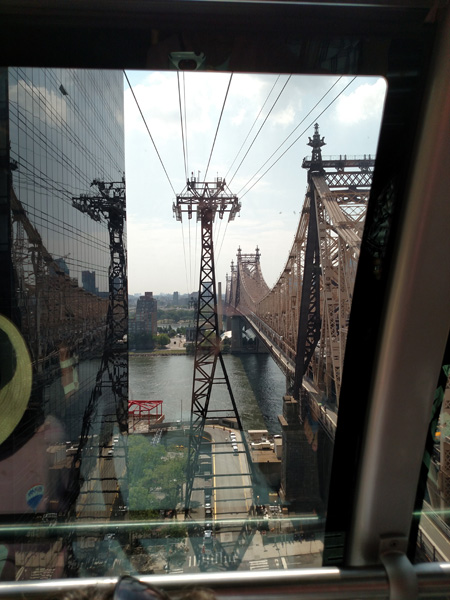 Our goal was to walk to the south end of the island to visit the FDR Four Freedoms Park, but I was immediately mesmerized by the skyline and chose a point of view from the UN to the Chrysler Building for my sketch.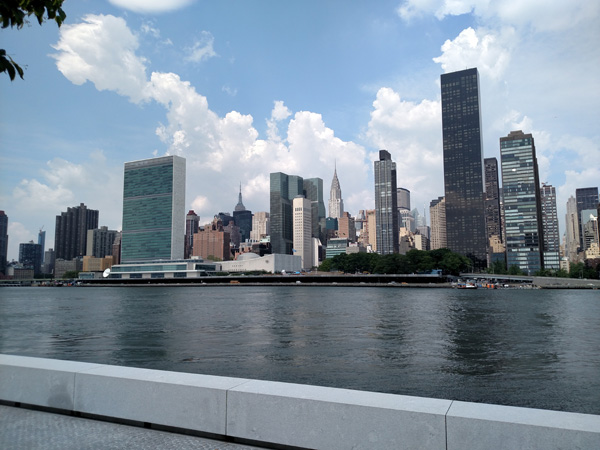 Two years ago I sketched the Manhattan skyline from the Brooklyn Promenade using an art technique I love. I randomly collect tourist maps of NYC - great tourist/map booths are in Grand Central Station and near Pier A in Battery Park. I collaged a portion of the map to watercolor paper, brushed Golden Absorbent Ground (white) over the map and allowed the map to lightly peek through. When it was dry, I packed it up for our trip to Brooklyn painting the skyline from the Ferry Terminal to the WTC1 Freedom Tower.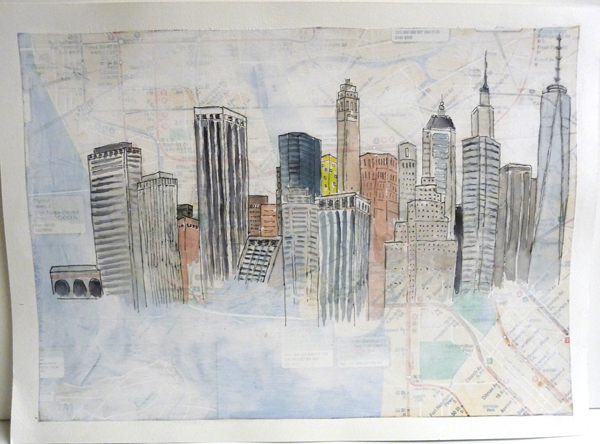 http://www.paperandthreads.com/2014/06/lower_manhattan_from_the_brook.php
And here is my painting from Roosevelt Island - from left to Right - The UN, the Empire State Spire, and the Chrysler Building.