Manhattan Park Flowers
Although I don't enjoy painting landscapes, I love drawing and painting individual flowers. The lilies were painted at Wagner Park, in Battery Park City last week. I loved the colors!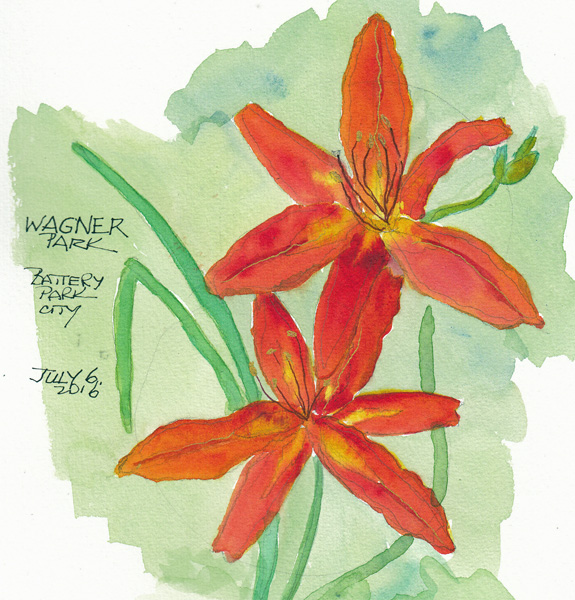 This is a selection of flowers growing in Central Park, near the Toy Boat Pond Café (Officially called the Conservatory Water). My husband and I have coffee at the café early on weekend mornings, and I take a few minutes to draw and paint the flowers when we're there. I recognize variants of cone flowers, but don't know the names of others.