Progress in My FIT Illustration Class
I am still really enjoying my FIT Illustration Class called Fashion Applications. Last night we started to talk about elongating the figure, and I learned that was a convention that began in the late 1800s when women were wearing long dresses. Instead of the normal body length, which is 8 heads long, the fashion figure is 9-10 heads long. It will take me awhile to achieve those proportions for our drawings, but I wanted to record some progress here since mid-semester.
1. I am still using Nu-Pastel chalk to draw the 2 minute warm-up poses. They are fun for loosening up, and I'm glad I finally tried them!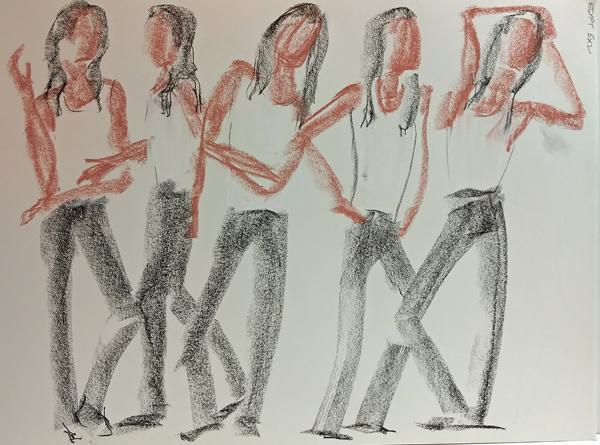 2. I can draw a figure and even add detail from a costume with 7 minute poses. The model had on red leather boots to go with her red and black Spanish costume.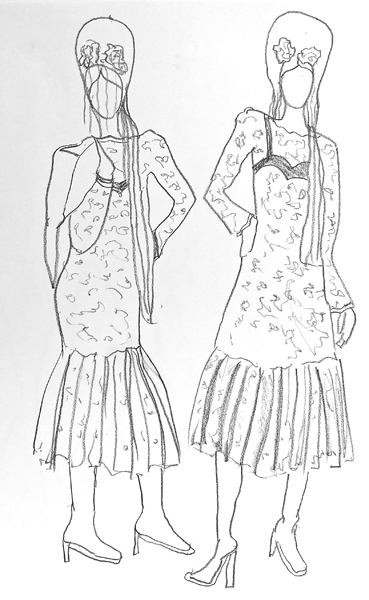 3. At the end of a 3 hour class, with many single and double figure poses, I was loose enough to draw 3 figures together in 10 minutes.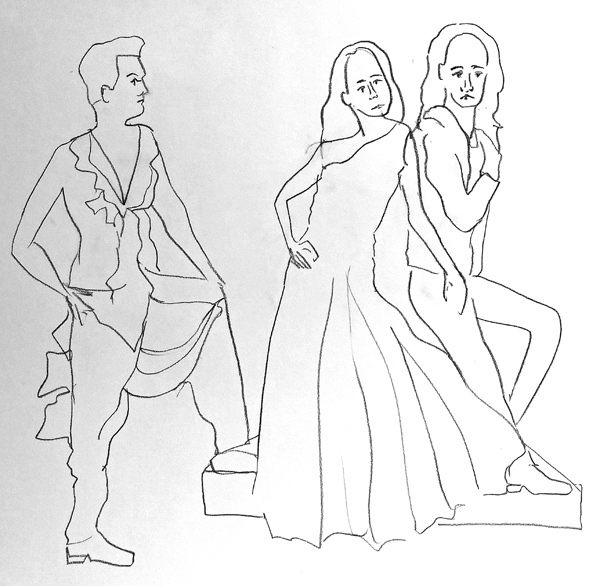 For anyone interested in figure drawing, this is a very structured learning experience. I missed the class on Mapping the Figure, where you begin drawing the whole figure in a limited number of big separate shapes, and then fill in the internal details. I will need to try this on my own to see if I can do it!