Paper and Threads Representations of a New York City Subway Mosaic
I was invited to applique a square for the Empire Quilt Guild 2011 Raffle Quilt. All of the eighteen 11 inch squares are based on New York City subway mosaics and I was thrilled to be assigned the Chambers Street IRT mosaic of Kings College. We are a Columbia University family and Kings College was the original college which became Columbia University after the Revolution.
I was gvien an applique pattern that was drafted from a photo in a NYC subway book, but decided that I wanted to make my own. I photographed many of the mosaics which run along both the uptown and downtown platform walls trying to find one that wasn't too damaged by age.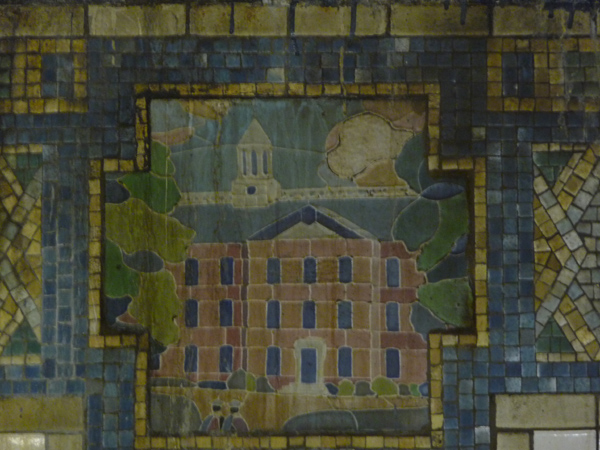 I drew and painted the mosaic in my daily sketchbook, to try to familiarize myself with the complex design before making a new pattern and selecting fabrics.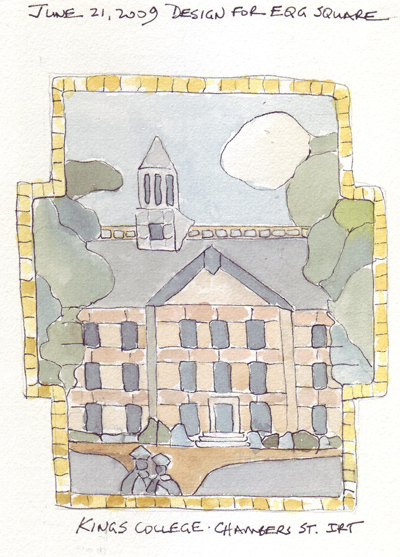 I just completed the applique square - which required more time than any single 11 inch square I ever made - mostly because I decided that I wanted to applique every stone of the building on individually!