Liz Sketches New York City
I spent two more delightful days with Liz Steel, architect from Sydney, Australia and Urban Sketcher, in New York City. Yesterday we were able to enter the Museum of Modern Art for a Member Preview, before the museum opened, to see the Matisse exhibit. It was my 3rd visit to the exhibit and I still found some Matisse drawings and a sculpture that I wanted to sketch.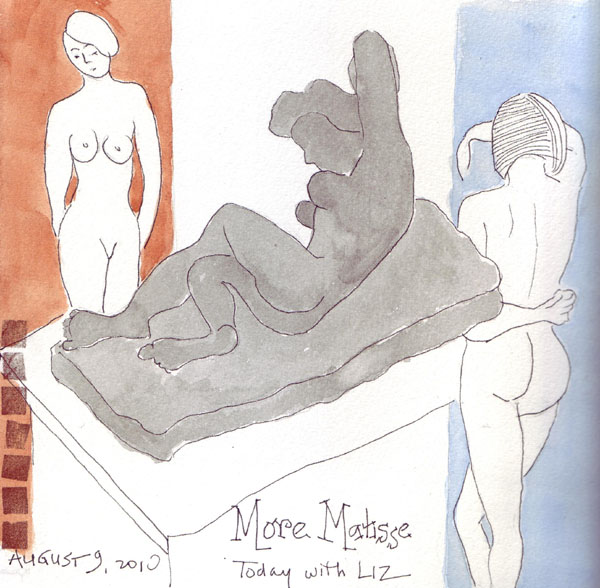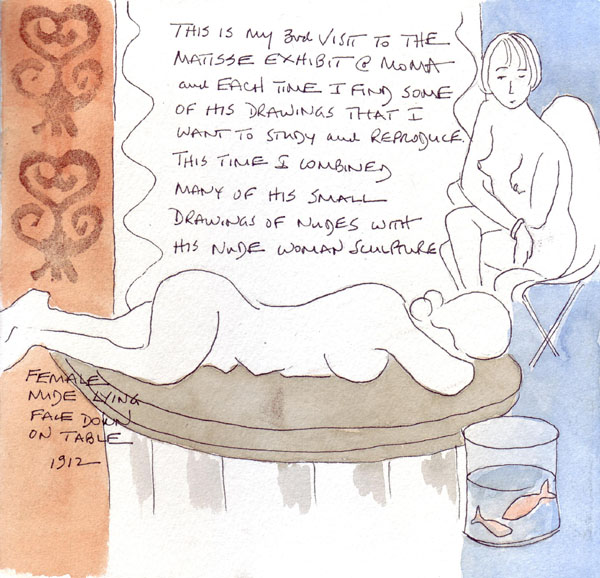 And then we needed refreshments before proceeding with a brief tour of the permanent exhibit and Picasso prints. Here is Liz just before she sketches our breakfast!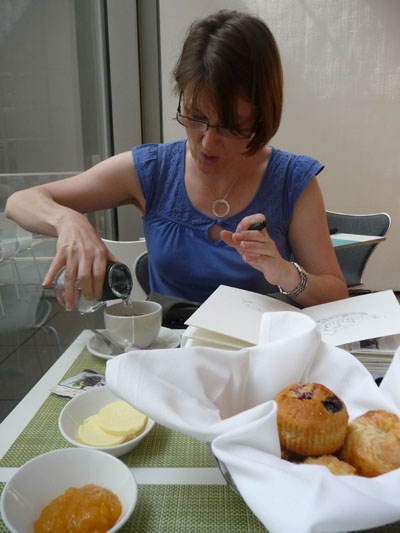 This morning we met at the Metropolitan Museum of Art and before the museum opened at 9:30 Liz had already sketched the Met facade. I snuck up on her as she was sketching the mansion across the street while sitting on the museum steps. She is on the far right on this long distance photo.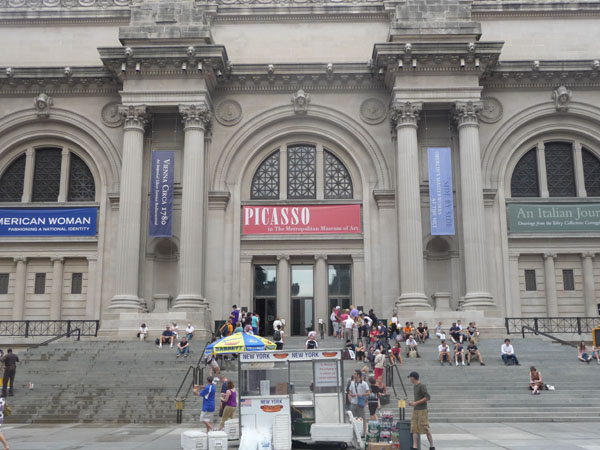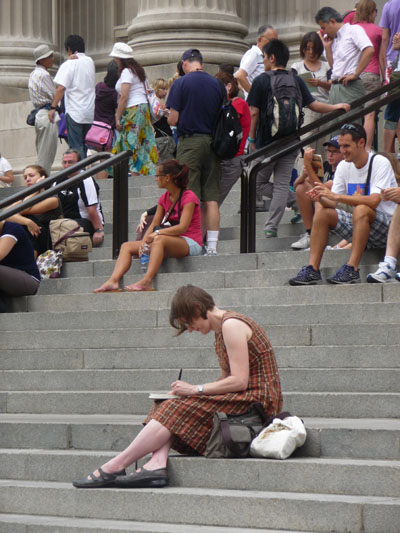 Liz wanted to see The American Woman Fashion Exhibit and did several wonderful pages of sketches which I hope that she uploads tonight. I still need to add paint to my pages. I then gave her a tour of my favorite places in the Museum, finishing just in time for lunch. She said that she NEEDED to taste a New York bagel, so we ate bagels with lox spread at Tal Bagel and then took the subway to City Hall to meet Jason Das, another Urban Sketcher.
Jason took this photo - the first one of both of us together on this visit. Liz's travel charm, Borromini Bear, is between us.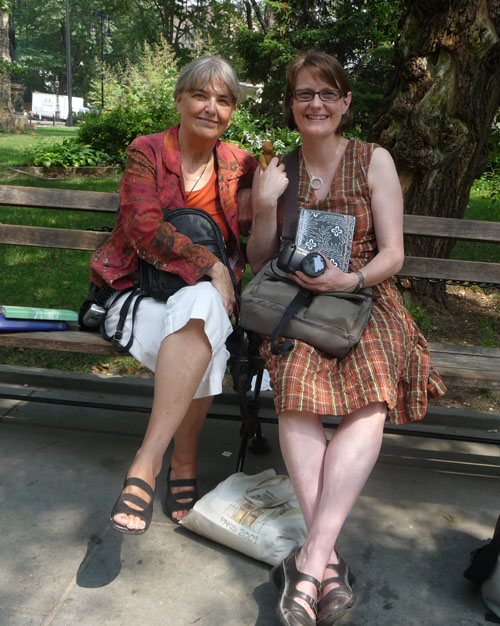 The 3 of us then walked across the Brooklyn Bridge, stopping to sketch the bridge in mid span.
Jason finishing his sketch: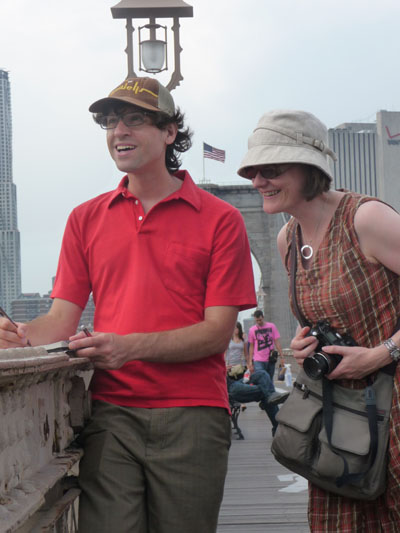 We ended the afternoon sketching lower Manhattan from the other side of the East River in Dumbo, Brooklyn.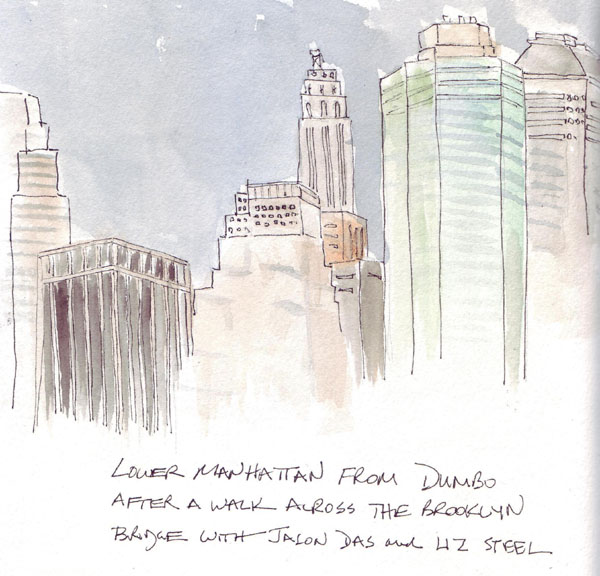 I wanted to add these photos to my blog today so Liz's family and friends in Sydney can see that she is thriving in New York City. I loved meeting her in person and really enjoyed sketching with her for 3 days during this visit. She is uploading photos of select journal pages with her iPhone, to her blog and Flickr page. Tomorrow she will resume her trip around the world and we will continue to "visit" through our blogs.