Shopping in New York City
A wonderful friend from my days in San Antonio, Tx is staying with me in New York City - a regular Fall vacation for her. We spent 2 days with my artist frriend Pat seeing current art exhibits - but none of my pencil drawings are yet painted. So I'm going to take you on the beginning of our shopping day in the City.
We started at Rockefeller Center - and the Zamboni just finished sweeping the ice rink.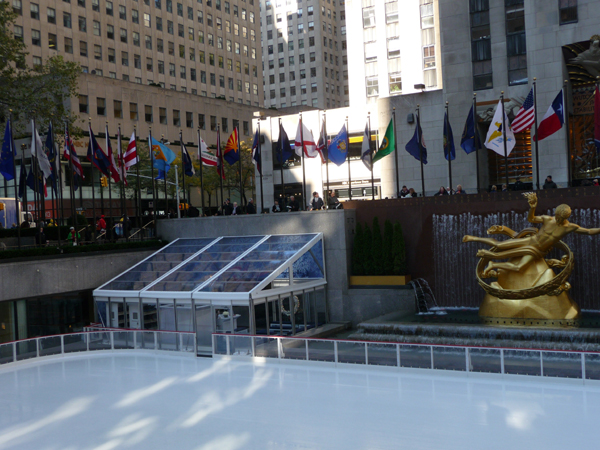 Our next stop was 47th Street's diamond district which is on 47th St. between 5th and 6th Avenues. You know you are there by the tall sculptures - topped with a "diamond" at each end of the block.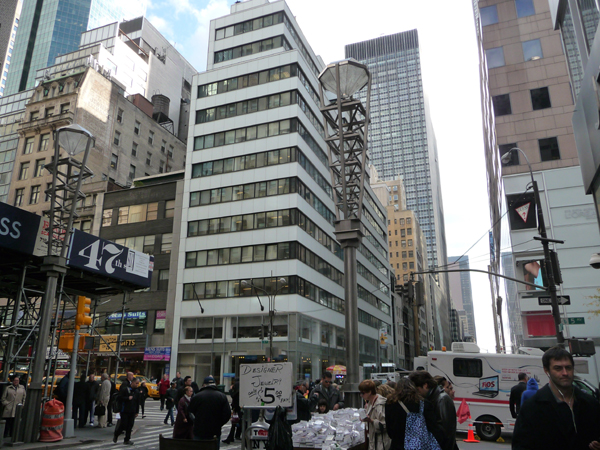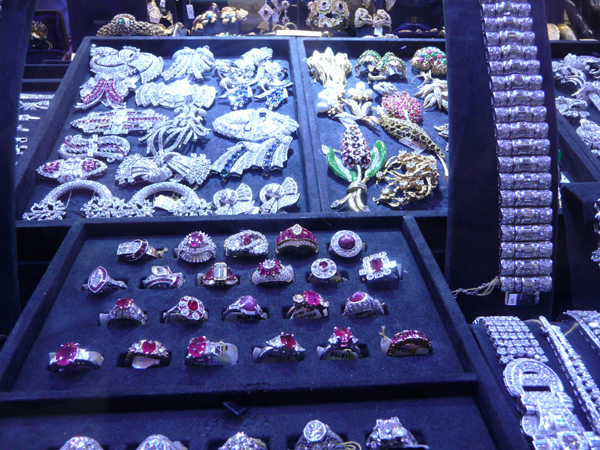 Cold weather arrived in NYC this week - it was 37 degrees yesterday morning. But the Chrysler Building looked beautiful in the sun - as did the front of the New York Public Library.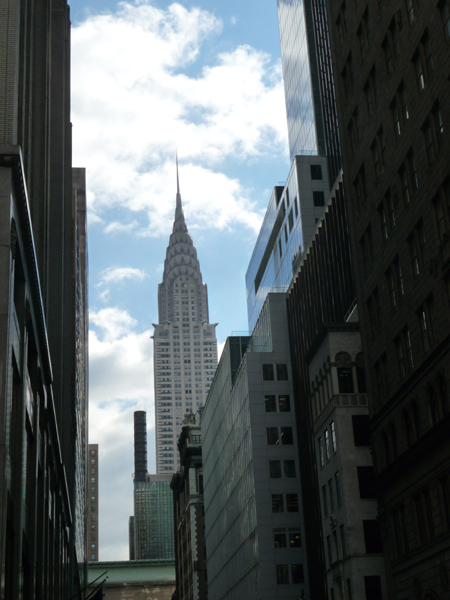 Our primary destination was the Garment District, now renamed the Fashion Center. These are two sketches of the large sculptures in the district center. I did them several years ago for a tour map that I did with my friend Paula Nadelstern.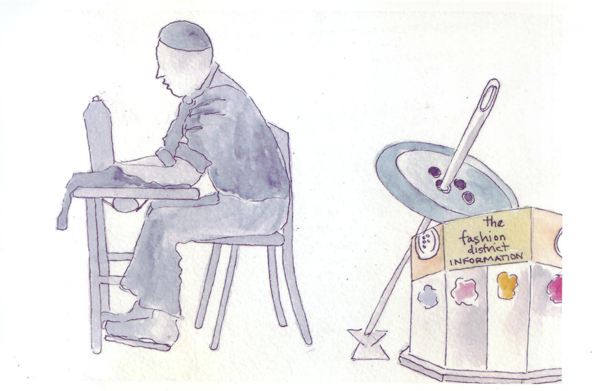 I thought Project Runway fans might want to come with me to Mood and see Swatch. There is an office concourse between W. 37th and 38th St. and an elevator operator to take you to the 3rd floor. Rents for stores on the street level are exorbitant, so many of the best fabric shops are now on upper floors of office buildings.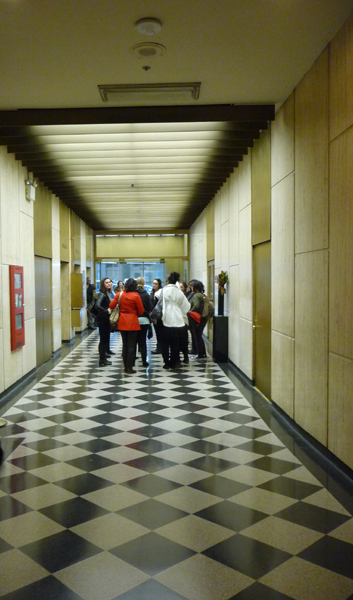 This is the simple entry to Mood when you exit the elevator. The store is spread over the 2nd and 4th floor by staircases within Mood.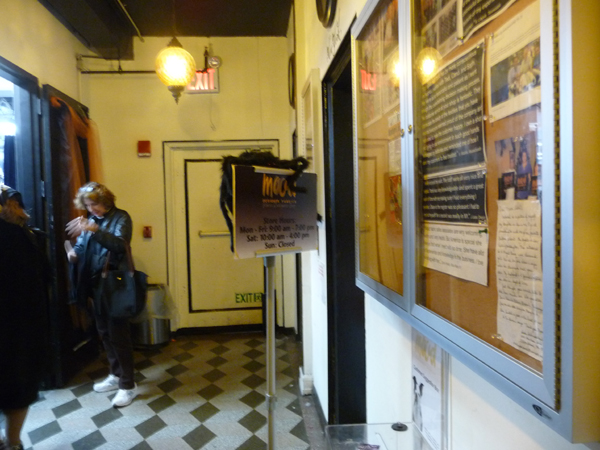 We went there to buy printed faux suede, but I thought you might enjoy seeing the real leather section - where Kathy couldn't resist buying 4 hides.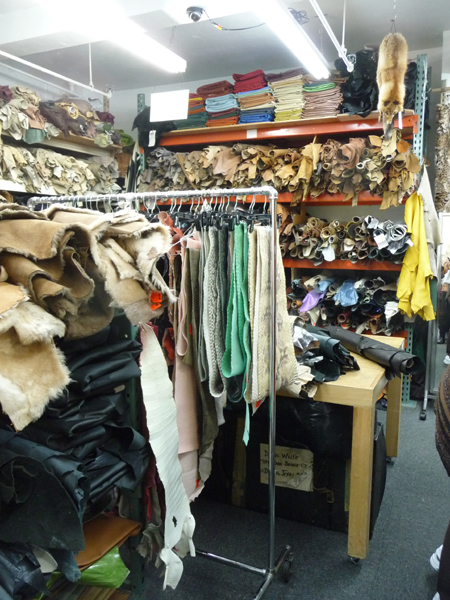 And I had to show you the zebra skin, that came from the Ralph Lauren design house and was used as a wall hanging. Right below it is a beautiful pale golden mink skin! It is hard to look at some of these, but they are beautiful.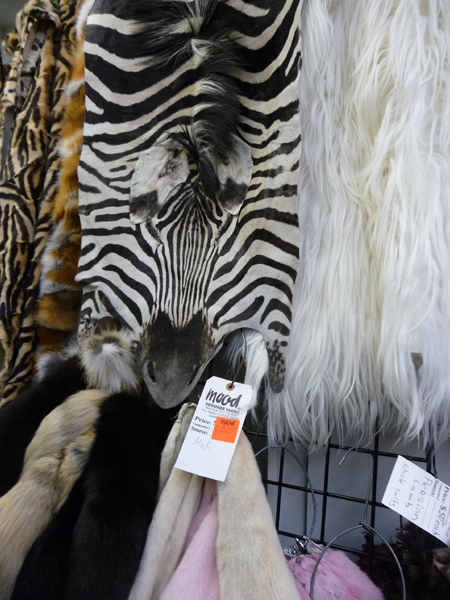 And finally, here is Swatch, who plays with Tim Gunn while the designers are buying fabric and leather at Mood. He was taking a little nap in the middle of the top step on a staircase.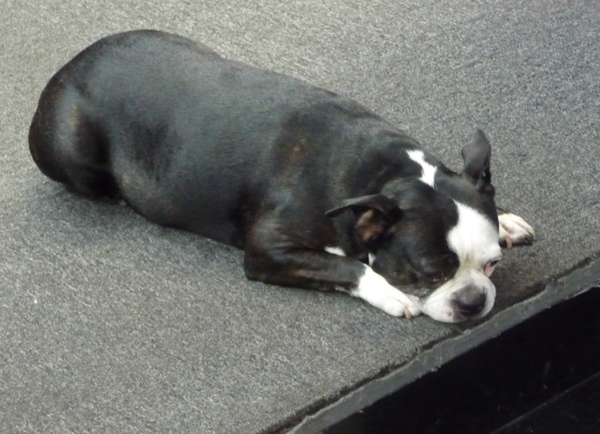 We then had lunch at Ben's Deli on W38th, bought more fabric at B and J on 7th Ave, got beads at Beads World on Broadway, and walked to The City Quilter on W 25th St - ending our day back at the apartment 9 hours later.