Figure Al Fresco at Battery Park City - August 31st.
The Battery Park City Conservancy holds outdoor figure drawing sessions on Wednesday afternoon, May 1-Oct 31. They have a stable group of models and this one loves to change her clothes periodically during the 2 hour session. Her bright colors may be responsible for my use of color in these drawings.
I had a long slim piece of paper that I prepainted with acrylic paint and used it to sketch Leticia in a 10 minute pose. I sketched her in pencil and then used a Sharpie pen to make sure that I didn't ruin one of my Pigma Micron pens.
Ten Minute Pose - sketched with a General Sketch and Wash pencil and then shaded with water and a waterbrush.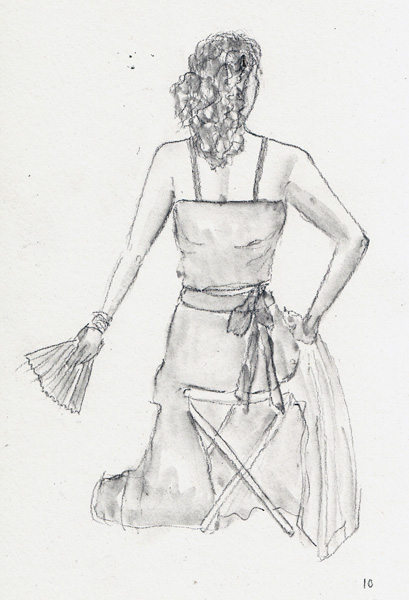 Twenty Minute Pose: Sketched and shaded as above, and then painted with watercolor.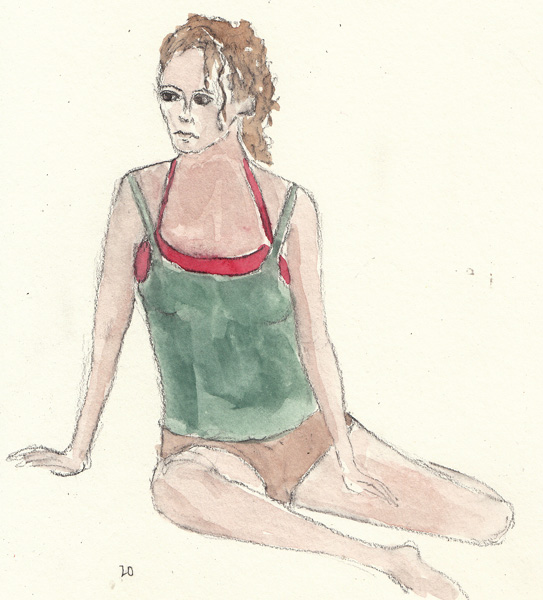 Eight Minute Pose to finish the session: We were all tired, in the heat of the afternoon, and I went back to drawing on newsprint to draw our reclining model. Can't account for the gray-blue background after scanning the drawing.