Egon Schiele and Toulouse-Lautrec
My blog post today recounts two museum experiences this week. The Neue Galerie is exhibiting Egon Schiele drawings and paintings, and I love to draw his figures, even the tortured looking ones. This figure was drawn over a prepainted page. When I'm away from home, I use up the extra liquid watercolor paint so I can close the palette by brushing it on sketchbook pages, starting on the last page of my watercolor sketchbook.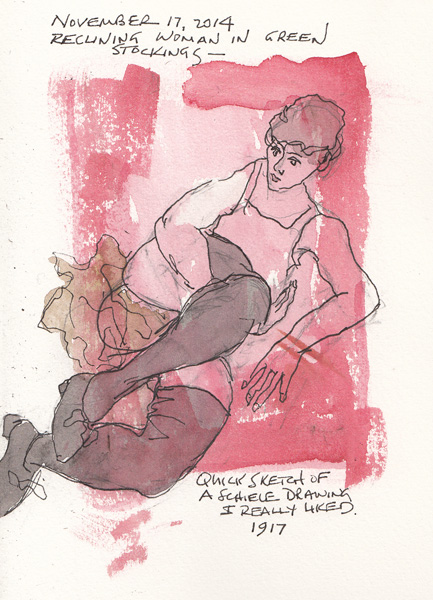 At the very beginning of the exhibit I was really attracted to the very clean lines of this portrait of Karl Otten, and went back to try to capture it for myself. Someday soon I may return to the exhibit just to draw several pages of Schiele hands!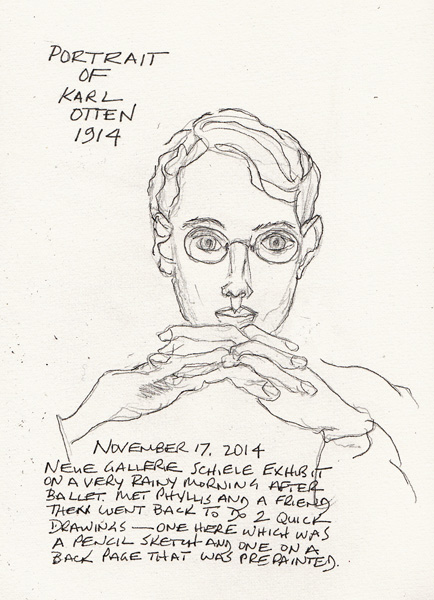 MoMA has a Toulouse-Lautrec Print exhibit that doesn't end until March. This month they announced twice monthly figure drawing sessions associated with the exhibit and the first model and the props really captured the Café Society that Toulouse-Lautrec loved. While I was waiting for the session to begin, I made a quick sketch from the artist book on my table on another prepainted page.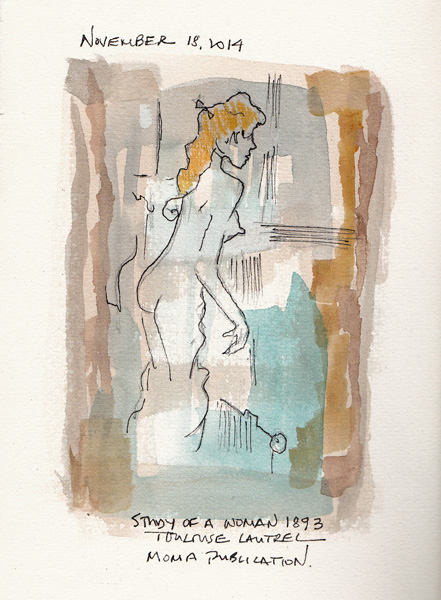 I'm posting the first few and last few figure drawings that I did. The one on the right was a one minute warm-up and the only one I sketched with her form-fitting, one-shoulder black knit dress with very long fringe and black bootie.
In the one on the left you can see her long black gloves and the tulle fascinator she wore on her head.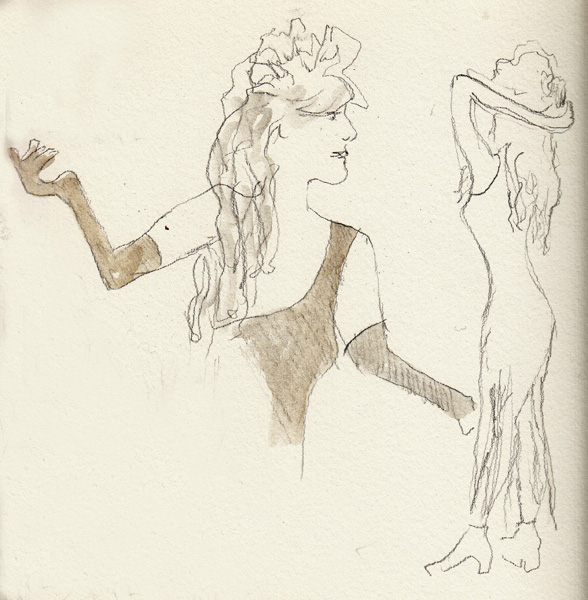 There were café props - cocktails, champagne, hats, cane, boa to name a few. These were the last few drawings I did - each not more than 5 minutes. The Art Educator really structured the experience - and the 90 minutes moved along very quickly. The museum will continue these sessions twice monthly through March.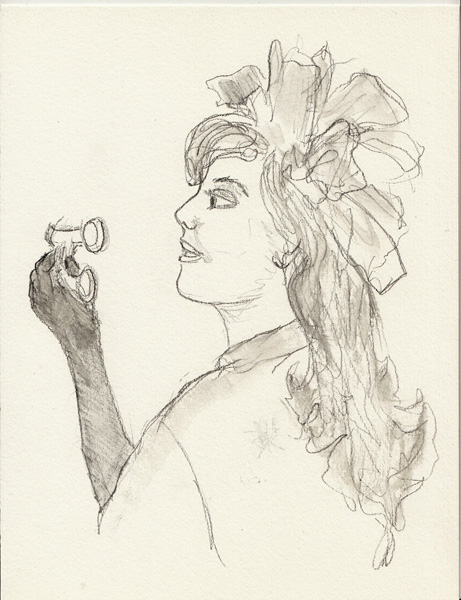 3.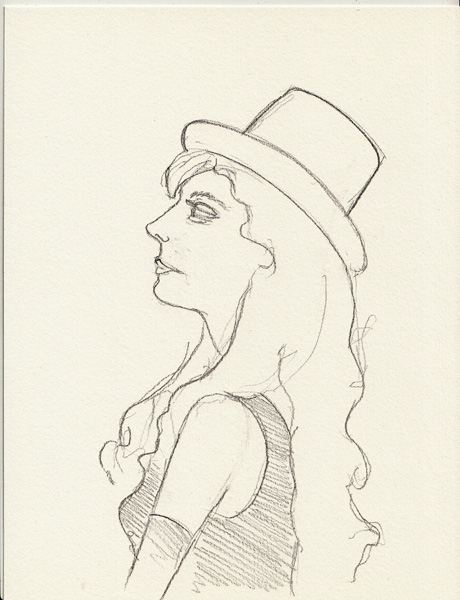 4.