JMW Turner at the Metropolitan Museum of Art
I didn't know that I liked J.M.W. Turner until I saw the Tate Britain "Hockney on Turner" exhibit of his watercolors last srping. Now I'm really enjoying the Turner exhibit at the Met. This is one of the few blockbuster exhibits at the Met in which sketching is not prohibited, so I try to quickly sketch one watercolor each time I visit and paint it later - trying to stay loose. There are three complete rooms of watercolors interspersed among galleries full of his large oil paintings. He has a very precise, very tight style in the early works in the first watercolor gallery. then a looser style in the second, and mere impressions of a burning Parliament in the big series of the fire in the third gallery. Here are 4 small sketchbook paintings I did over the last few weeks.
St. Florent - le - Vieil on the River Loire: 1832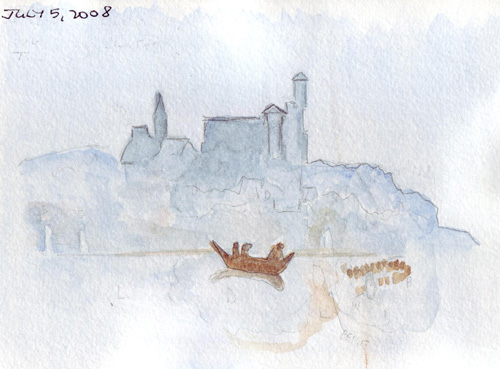 Inspired by The Burning Houses of Parliament: 1834 I originally painted this for the cover of my big Reference Photo DVD, but decided to collage it into my sketch book.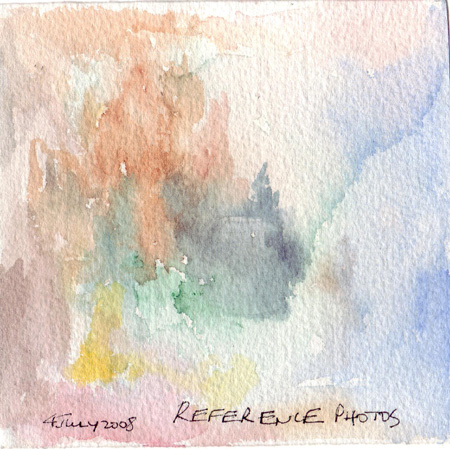 Lori and I sketched several Turner watercolors on our sketchcrawl on Saturday - and I just painted mine.
Venice, from the Porch of Madonna della Salute, 1835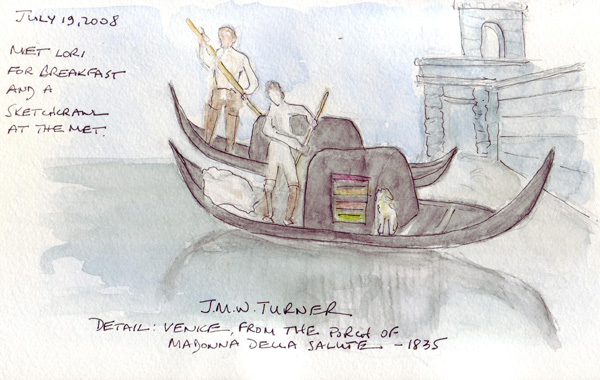 Castle Conway: 1798-1800