Two More Card Players by Cezanne
I'm obsessed by Cezanne's drawing studies for his 5 Card Player paintings. I went back to the current Card Player exhibit at the Metropolitan Museum of Art early on Saturday morning and sketched two more of the drawings. I'm slowly working my way around the galleries!
The original drawing is done without color, but I couldn't resist a little watercolor wash.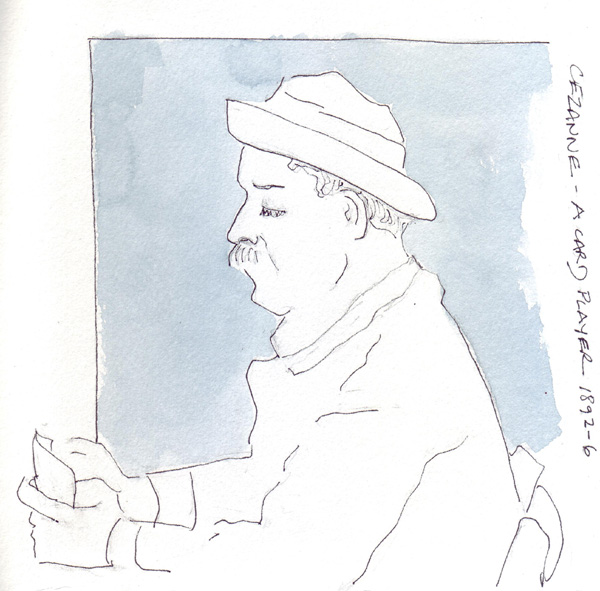 The watercolor wash in this drawing is based on Cezanne's painting of the original drawing.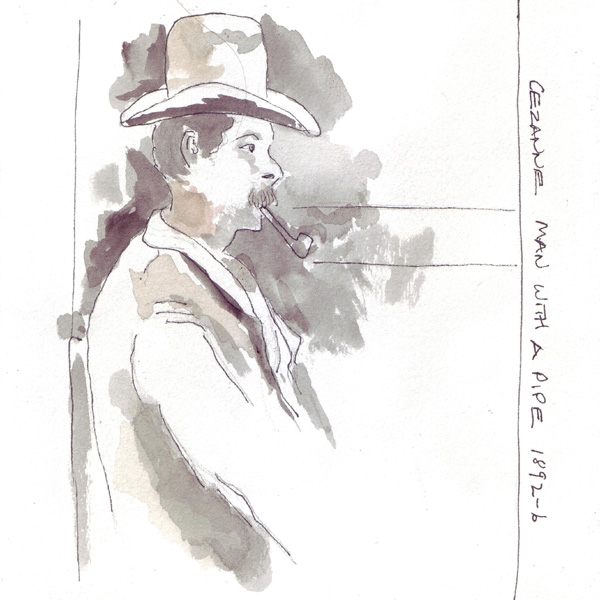 I love drawing from the Masters and seek out drawings to copy as part of my self-education. I hope to get back to the exhibit and spend another hour finishing the drawings before it closes.