NYC Harbor Cruise and Figure Drawing
Last week Pat and I took my friend Kathy for a ride on the Staten Island Ferry. It is one of the best activities in New York City . It is free and ferries depart every 30 minutes. You need to get off the ferry in Staten Island, but there are little restaurants in the ferry terminal and a huge tropical fish tank to keep you from getting bored before you board a ferry for the return trip.
These are the New York City Ferry Terminals as we were departing.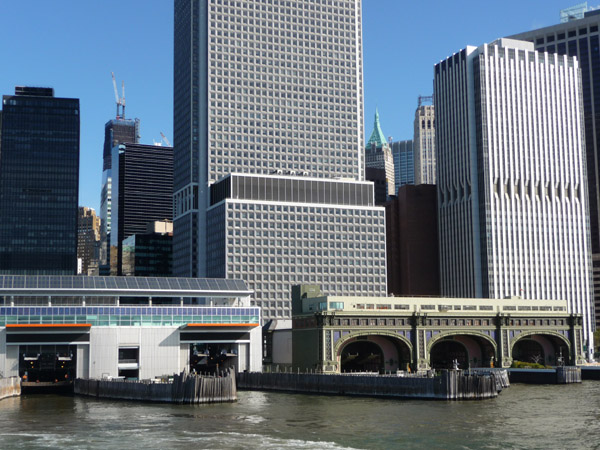 The view of Battery Park and the Financial District is spectacular. The tall building on the left is the new Freedom Tower - built on the North edge of Ground Zero. They are still working on the very top.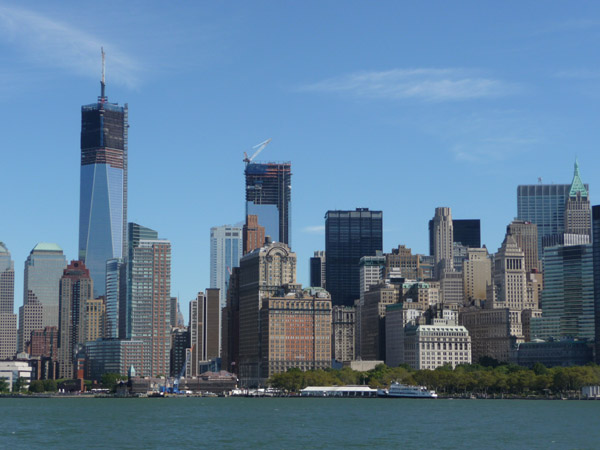 The ferry sails close to the Statue of Liberty. This photo was taken with the zoom on my point and shoot camera.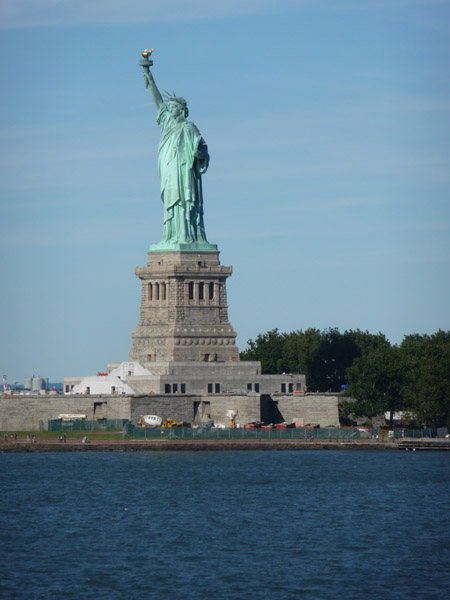 We only had a few minutes to draw the fish - they were painted back in NYC during lunch.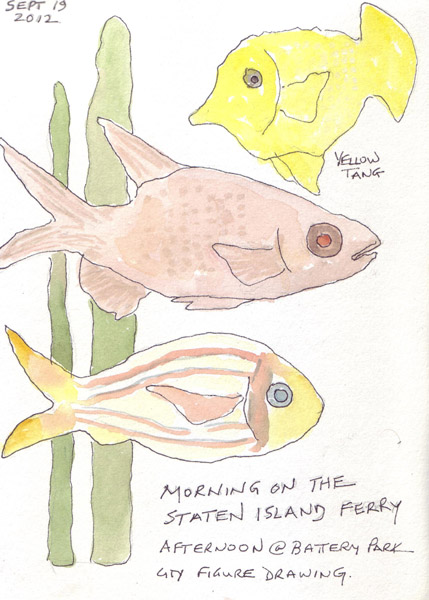 We sat along the seawall for our figure drawing session to stay warm in the sun. This is a photo of part of our sketching group.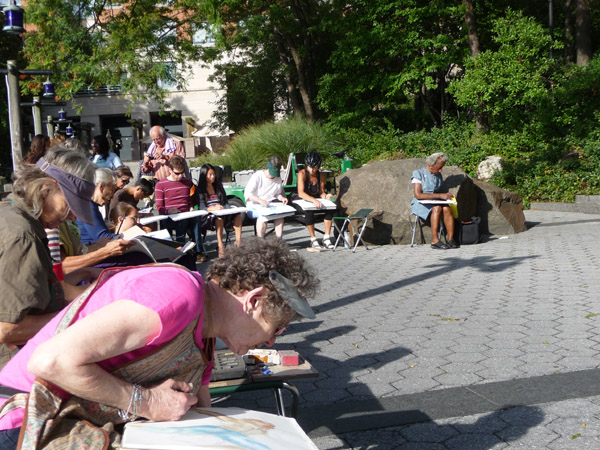 I'm only posting my two 10 minute sketches. Joseph was a terrific model, and in the majority of poses he was sitting in challenging positions on the rocks.