Meetup Central Park Drawing and Art Group - Saturday
Last Saturday was the first meetup group I've gone to since June and it was nice to be out with a big group of sketchers, all selecting views that were in the same areas. We met at Central Park South and 5th Ave in front of the Plaza Hotel. We draw for about 45 minutes then spread our sketchbooks for viewing and then move to the next location - for three 60 minute sessions.
My husband and I were married when we were both in medical school - in different states - and while living on student loans. We had 12 guests at our wedding, a lovely lunch, in NJ, and then we came to NYC for 3 nights at the Plaza for our honeymoon. Someone Saturday asked if we had a room overlooking Central Park, and I laughed and told them we could only afford a room looking at a wall! This is just the entrance façade.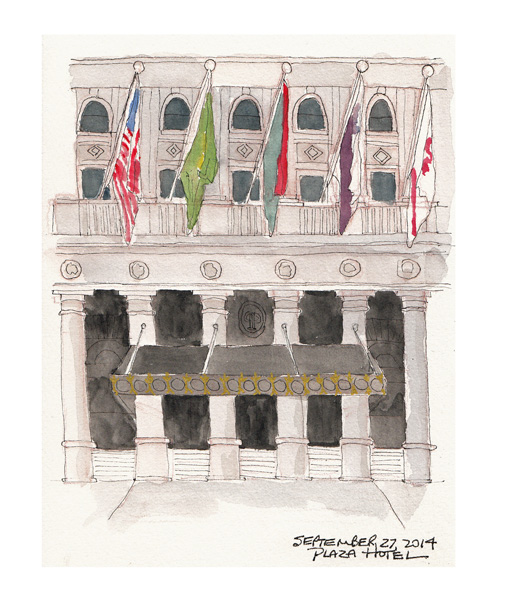 The group then walked into Central Park where I sketched two chess players in the Chess Pavilion and the near roofline of the Dairy Barn Visitors Center - which is a quirky painted building. I sketched in Tombow brown marker and then painted with watercolor.