Figure Al Fresca -2
This week my friend Pat met me for lunch and then went to the Battery Park City Summer Drawing figure drawing session. She always worries about whether it will be too hot, but the setting is beautiful, with cross breezes from the Hudson River. This was a great opportunity for her to figure out whether she could sketch all of the poses on her iPad - and she could!
I'm used to 2 minute warmup poses and find the ten 1 minute poses at this site a real challenge. But I thought I should share a few. We did 12!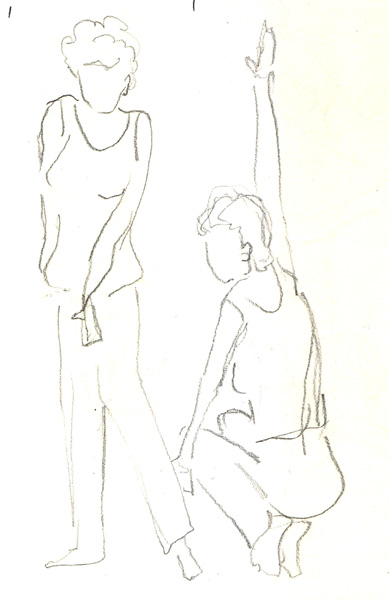 The next drawings are from the 5 minute and 10 minute poses - with which I'm much more comfortable. The model was terrific and suddenly, when you looked up, she had transitioned to a new pose effortlessly and quietly.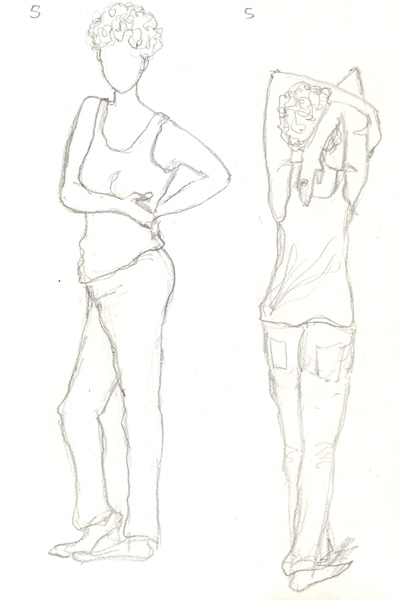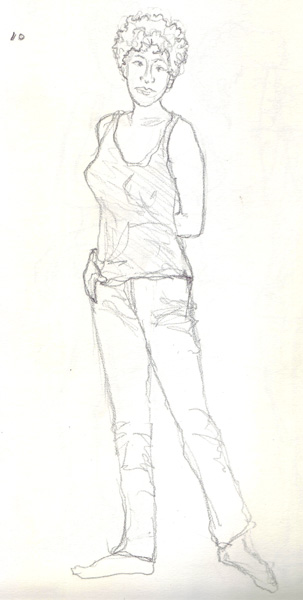 The two hour session ended with a 20 minute pose. I sketched her in brown watercolor pencil and then added watercolor and watercolor washes.