Madison Square Park, New York City
I was walking home from City Quilter and specifically walked across Madison Square Park to see the summer sculpture, a 44 foot head by Spanish Artist Jaume Plensa. I took photos of the head around 360 degrees, intending to draw it at some point, and failed to notice the honey colored squirrel that I almost stepped on. So I photographed him/her as well.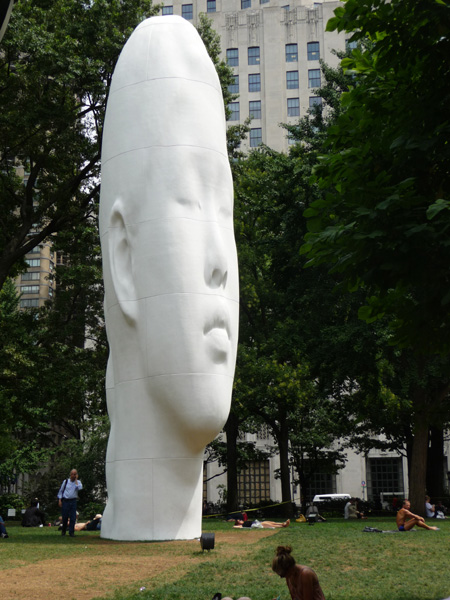 I am having problems with server crashes for my blog - and I think that the actual blog postings are visible, but it may be difficult leaving comments. To those of you who visit, thank you. I love having the opportunity to "meet you" through comments, so I'm hoping that the technical details can soon be fixed. 'Til then, I hope that you will keep trying....