Urban Sketchers New York - Union Square
The Weekday Urban Sketchers in New York met at Union Square last week and I painted on the back side of my accordion watercolor sketchbook I enjoyed using this book so much that I made another one today!
This is the full spread from Union Square on the back side of the accordion panels.

Here are the individual paintings:
Vegetables and flowers from the Farmer's Market.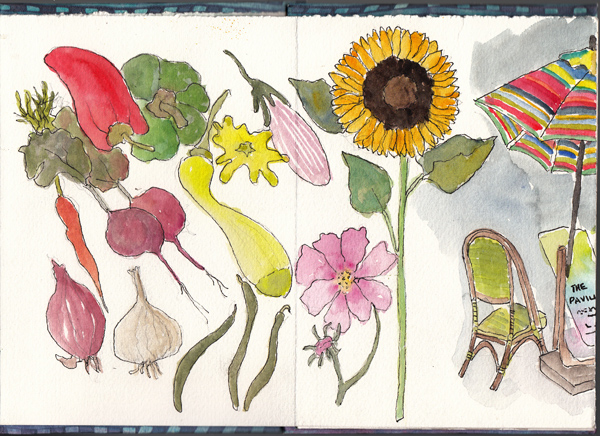 A chair, umbrella, and sign from Pavillion - an open restaurant at the north end of Union Square.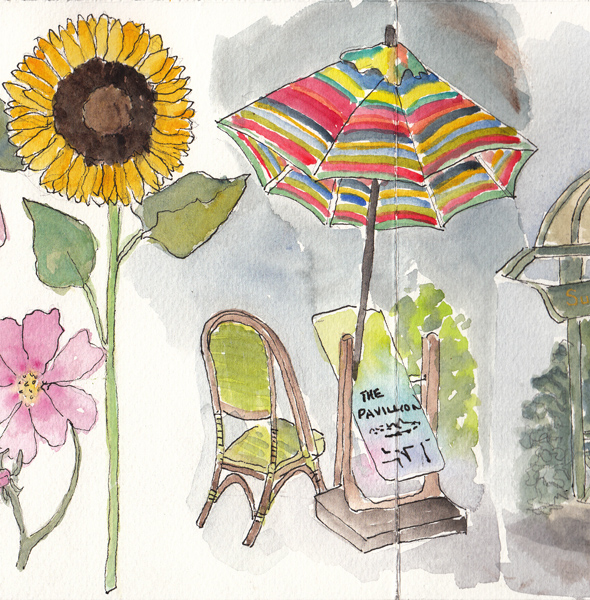 The Entrance to the Subway Station and a young woman burning incense and selling crystals and other spiritual items.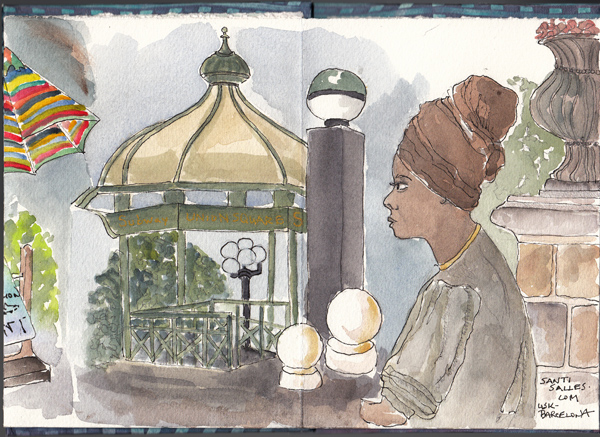 This group will now meet on Thursdays - from 11-3 - at various venues around New York City. Anyone who is interested in joining the group can follow the Urban Sketchers NY Blog to learn about the weekly site.