Terracotta Daughters
Today my friend Benedicte and I went to see a unique sculpture exhibit at an unfinished commercial space near the 9/11 Memorial.
Prune Nourry created Terracotta Daughters to reflect upon gender selection and the preference for male children in China. Eight Chinese orphan girls were selected as models for the sculptures. If I interpreted the movie correctly, Prune Nourry made clay models of each of them to use to make molds. Then the molds for heads, torsos, and legs were mixed and made into terracotta sculptures to make 108 unique daughters.
Prune Noury Terracotta Daughters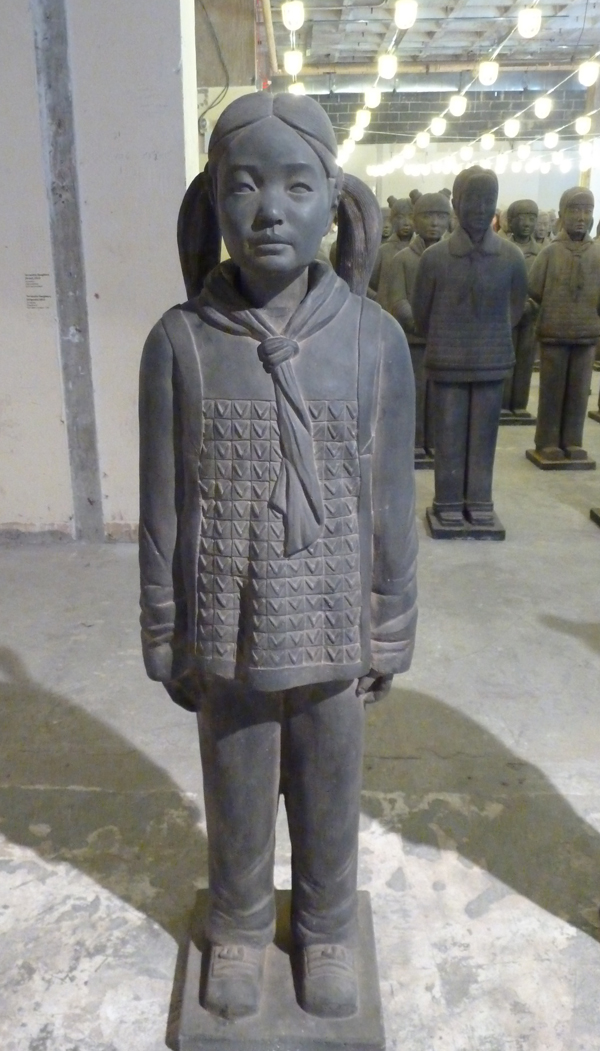 These sculptures will next be seen in Mexico City and in 2015 they will be buried in China, like the original Terracotta Warriors.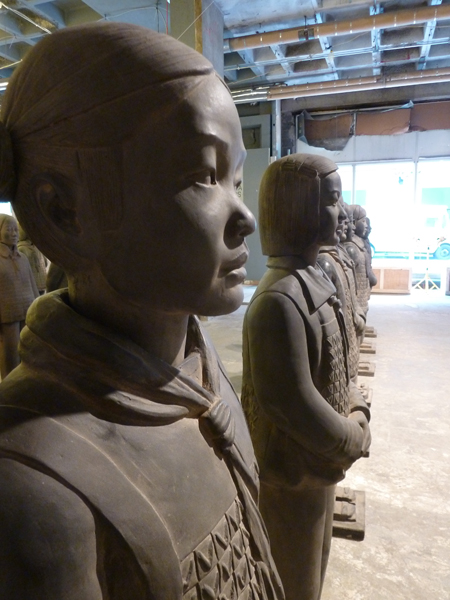 In 2030, the Terracotta Daughters will be dug up, at the time when the greatest gender imbalance will exist in China.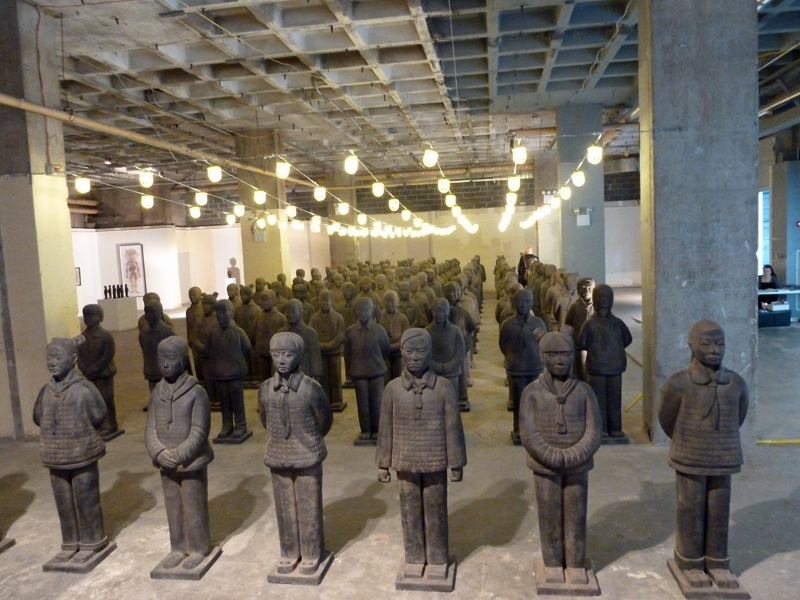 Benedicte Sketching her favorite girl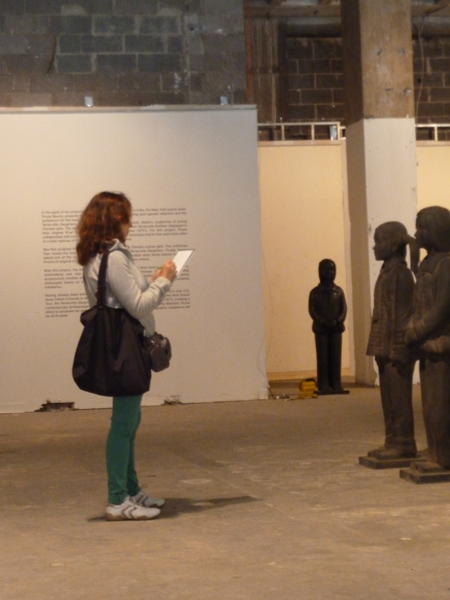 My Drawings