Central Park Sketching Meetup Group
Today the group met at John Lennon's Strawberry Fields Imagine Mosaic and then walked to a rocky promontory on the Lake. I stayed for 2 hours and did the following sketches - in bright sunshine. It was a glorious day after a gray rainy Saturday
There were two turtles on a rock in the green-brown water - and I could just see their silhouettes. In front of me, at the edge of the rocks were purple flowers that I had never seen before. I spent most of the first hour watching for more turtles.
'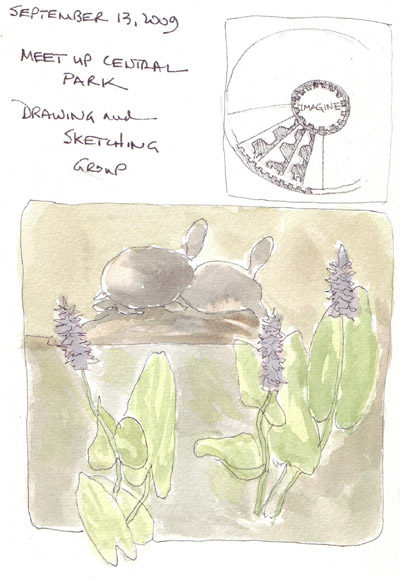 Aprroximately 5 minutes before we met to share our sketchbooks, I quickly sketched and painted the lovely woman sketching in front of me.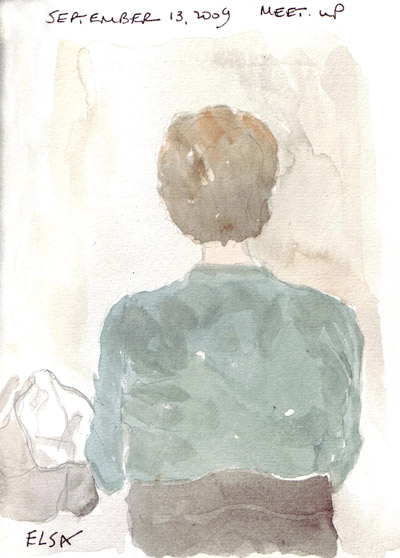 During the second hour, I moved to the other side of the rocks, faced south, and sketched the Central Park South skyline. I was very happy that I brought my watercolor pencils with me to quickly block in the trees.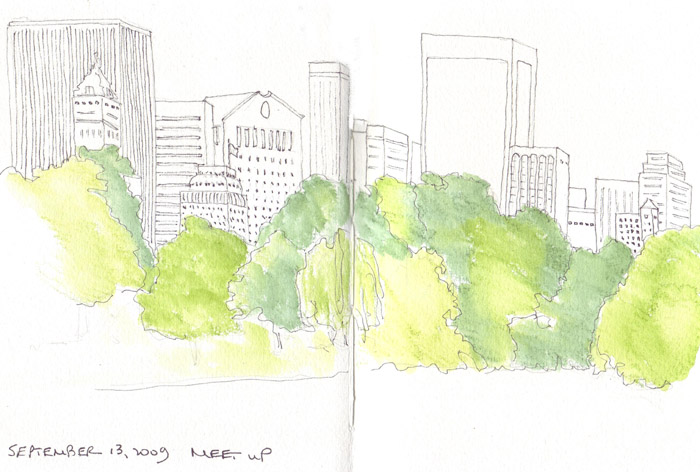 I'm really enjoying the Meetup Sketching sessions. Although you can work on one thing for the entire time, the goal of the session is to sketch quickly in several different locations - which both sets parameters for space and time. And it is so much fun to see the work of others - who may have had different tools and paper sizes, but had the same scene to observe and document that you did.