Figure al Fresco
I haven't been to the weekly outdoor figure drawing session since July due to travel and weather and next week have jury duty! Guess I will sketch fellow jurors and maybe even complete my Faces project.
I'm posting the information again for those who live close enough to participate in this free city park program.
I'm just uploading a few of many sketches this morning. We did ten 1 minute poses, five 2 minute poses, five 5 minute poses, one 10 and one 20 minute pose.
These are two minute poses - and I was pleased that they seemed to flow easily after a month with no practice.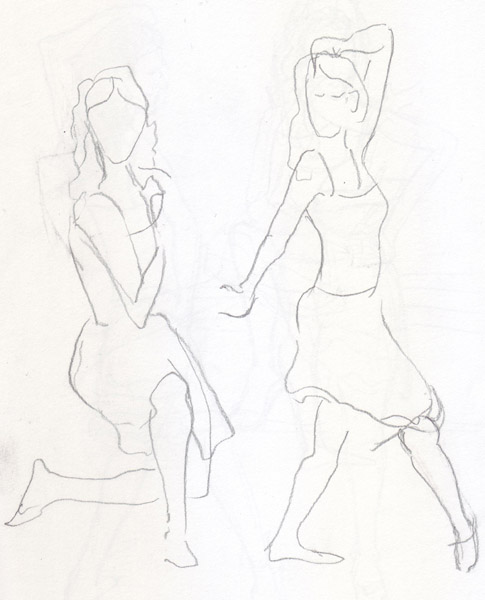 The others are my 10 and 20 minute poses. In both of these graphite drawings the model's left knee is bent back completely.