New York City Visitor
Liz Steel came to New York City on her way home from the 3rd Urban Sketchers' Symposium in Santa Domingo. We met early in the day at Grand Central, walked from City Hall to Wall Street and then spent the morning at the 9/11 Memorial.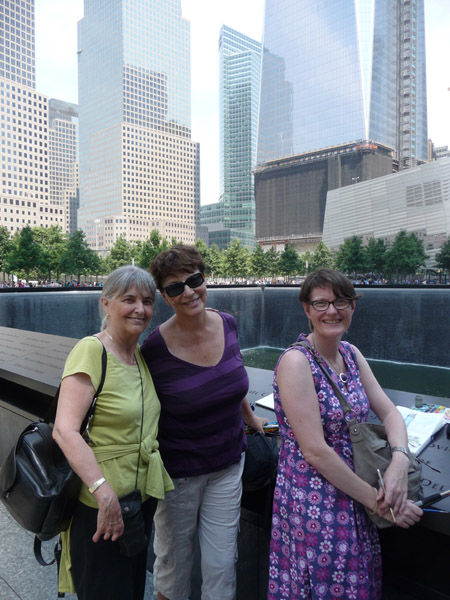 Left to Right: Me, my Friend Phyllis who is also an architect like Liz, and Liz
We spent lots of time at the Memorial for the World Trade Center South Tower. Liz and Phyllis sketched the memorial and the new Freedom Tower, while I sketched the World Financial Center.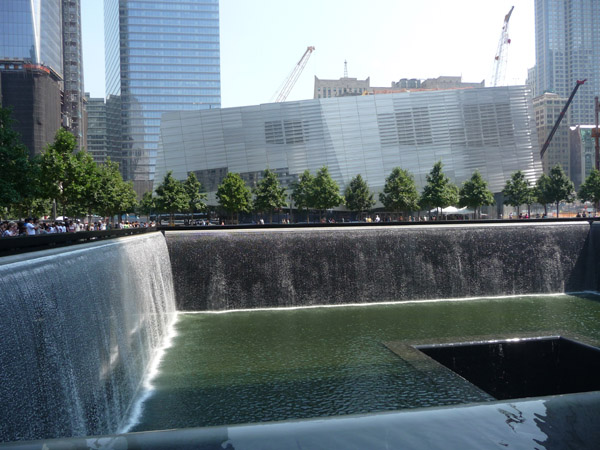 The long low bulding behind the pool is the 9/11 Museum building - still under construction.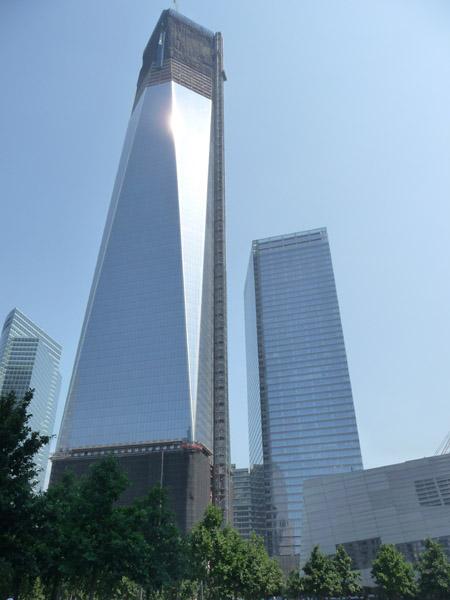 This is World Trade Center Tower 1 - The Freedom Tower. You can see the construction elevator which is attached to the East side of the tower as they continue to work on the top. The building to the right in this photo is a new office building.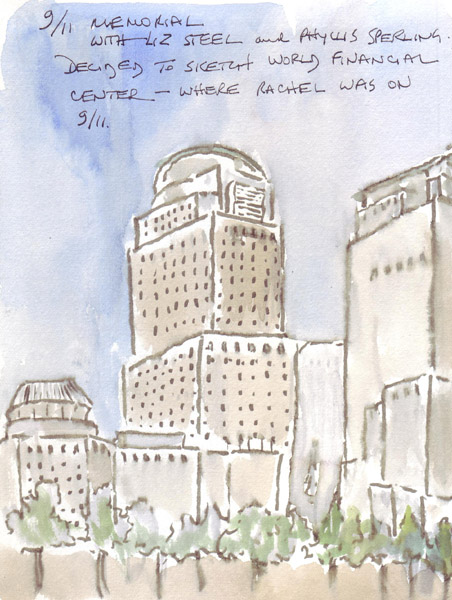 I sketched a few of the World Financial Center buildings which are adjacent to the World Trade Center site. Our daughter was there at her desk at American Express when both planes hit, so the two buildings - one with a copper dome and one with a copper pyramid on top - carry special memories for me. I sketched the skyline of the buildings quickly with a Tombow marker - in the 100 degree heat of the day!
We cooled off in the air conditioning at lunch in the Winter Garden at the World Financial Center and then spent the afternoon back in the heat - at outdoor figure drawing in Battery Park City Park.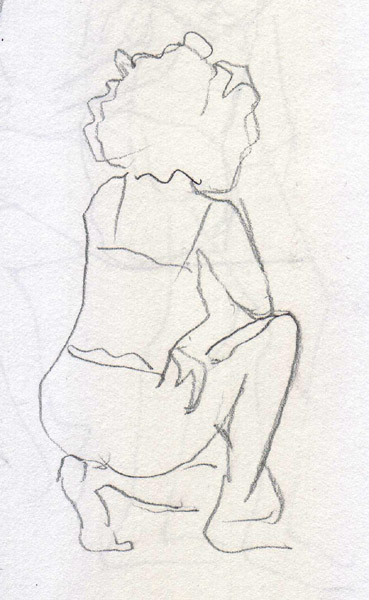 A "One Minute Gesture Drawing"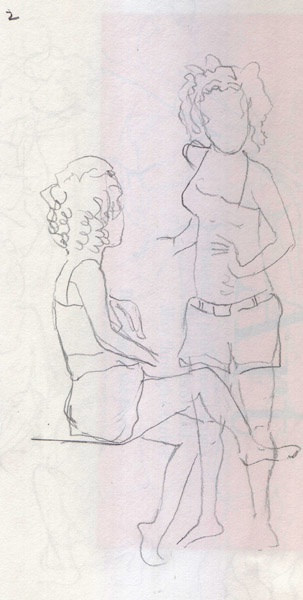 Two Minute Drawings
Our afternoon was cut short by lightening, thunder, and torrential rain. Liz went on to visit many more sites in this City and she has posted many of her drawings on her blog and Flickr site.