Studying Under the Masters - Pablo Picasso
It is Week 2 for me in the online course Studying Under the Masters. The Master for this week is Pablo Picasso, and over the years I have copied many of his drawings, because I love the images he can capture drawing only a few lines or one continuous line. So it was time to copy a painting! The painting "Reading at a Table" is at the Met, and as soon as I saw it in the new Reinventing Modernism Galleries, I knew that I wanted to try to paint her! As before, the Master is on the left, and my painting is on the right. I used watercolor and black and white gouache instead of oil, and loved trying to achieve some of the spirit of Picasso.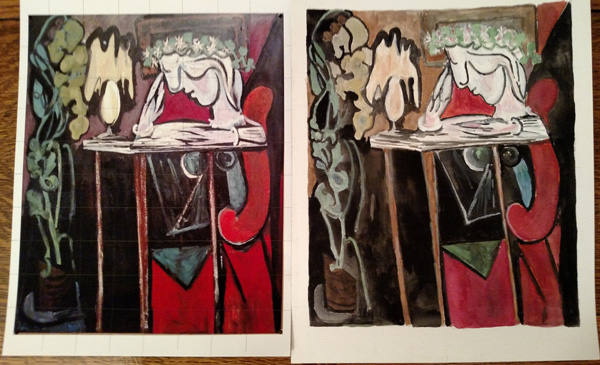 I debated a variety of portraits for my "painting inspired by Picasso" and finally realized that I could use one of my figure drawings from MoMA for the subject. I made this sketch of the actress model in the Toulouse-Lautrec Drawing Session in 3 minutes, using only straight lines to draw her image. I took a scan of that drawing as the basis for my painting and then experimented with backgrounds. I loved the candle in Picasso's painting, so I added it to mine, and then needed to work out the rest of the setting and color palette.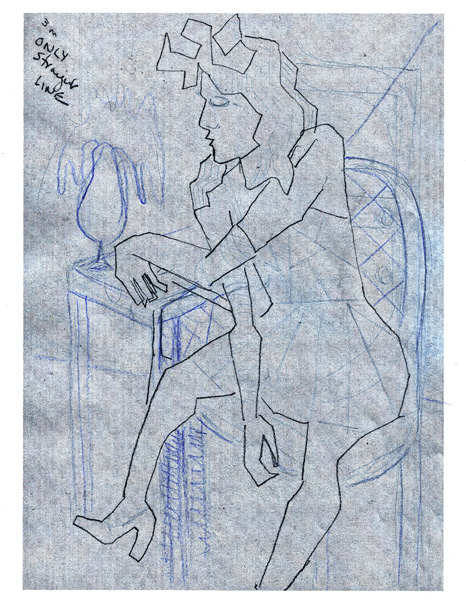 And here is my finished painting. I usually draw and paint in watercolor sketchbooks and for this series of paintings I'm using Arches 140 lb cold press watercolor paper in a 9 X 12 block.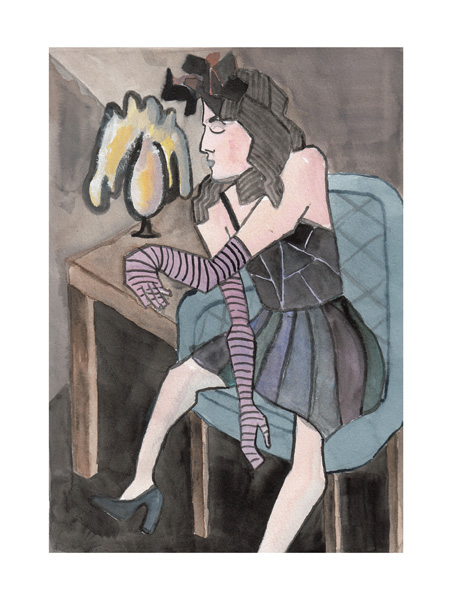 Next Week: Max Beckmann, the German Expressionist Painting.