Toulouse-Lautrec Exhibit Figure Drawing at MoMA
I did more figure drawing at the Toulouse-Lautrec exhibit education session. We had a new Art Educator and two models who were employees in the MoMA Education Department. They received more instruction about poses than usual, but were really great at holding the pose. The drawings were done with a soluble graphite pencil and then shaded with clear water from a Niji waterbrush. The images were scanned, adjusted and resized in Photoshop. There are 3 more sessions before the exhibit closes at the end of March. I just selected 3 of my drawings from the 90 minute session.
While I was waiting for the Figure Drawing session to begin I copied this drawing of my favorite Toulouse-Lautrec model from one of his prints.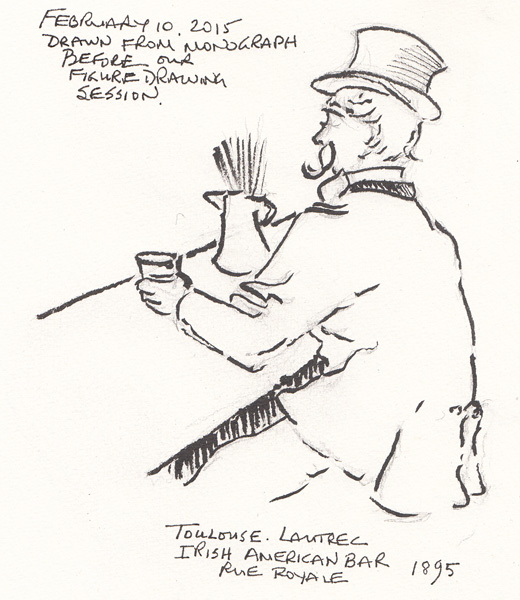 These two models posed together and were drawn together in 5 minutes.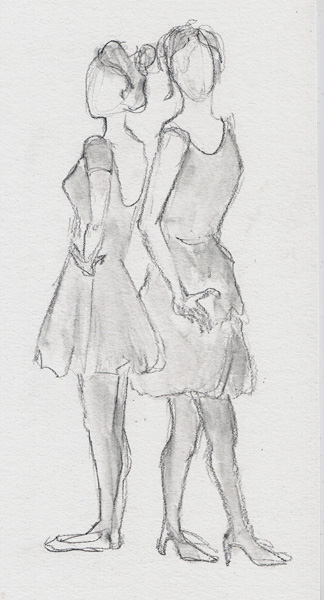 Another 5 minute pose: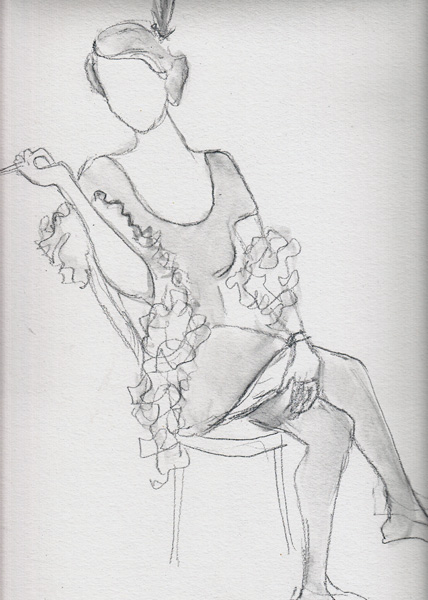 I was getting tired after many poses, and decided to concentrate on a portrait during the last 10 minutes of the session.