The Metropolitan Museum of Art
Art Adventures at the Met were wonderful this past month.
Pat, Benedicte and I went to the opening of Reimagining Modernism, a special look at the holdings of the Met, as rearranged by themes by the curatorial staff. There were paintings that I don't remember from before in the 9 galleries and one newly exhibited, gallery-sized sculpture of the Last Supper by Marisol which was amazing. Benedicte took this picture of me taking a photo of the painted faces and exquisite sculptured and painted wood hands.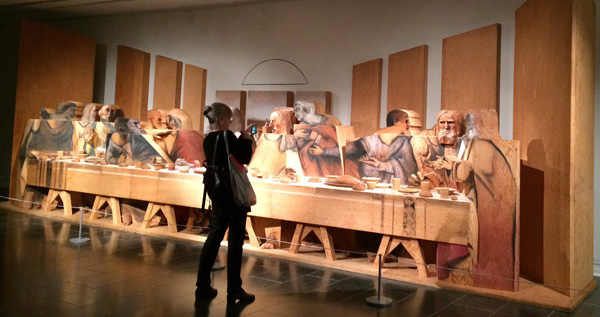 I sketched a few of the simpler drawings from the galleries and added paint at home.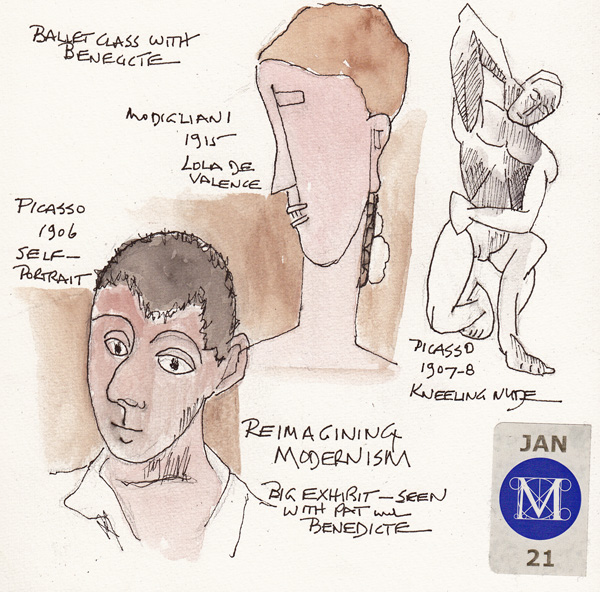 Last Friday evening the Met had a program called Jazz and Colors, during which 15 jazz groups played the same two sets in 15 different galleries. I sketched in the Art of Africa, Oceania, and the Americas while we listened.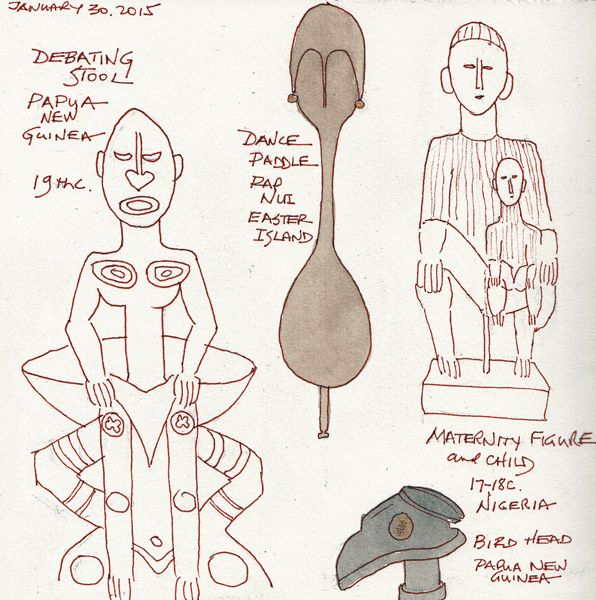 Then we sat in the Petrie European Sculpture Hall and listened to "Jennie Scheinman's in the Museum".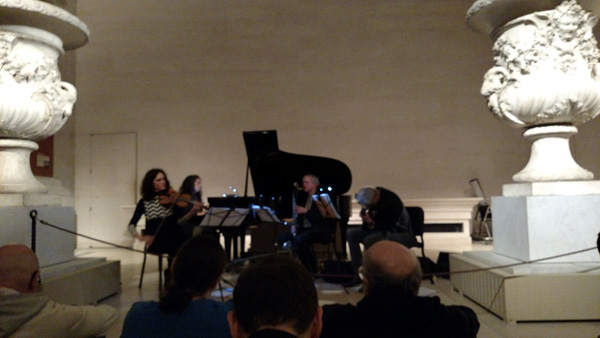 Followed by The Marvin Sewell Group in the Bloomberg Arms and Armor Court.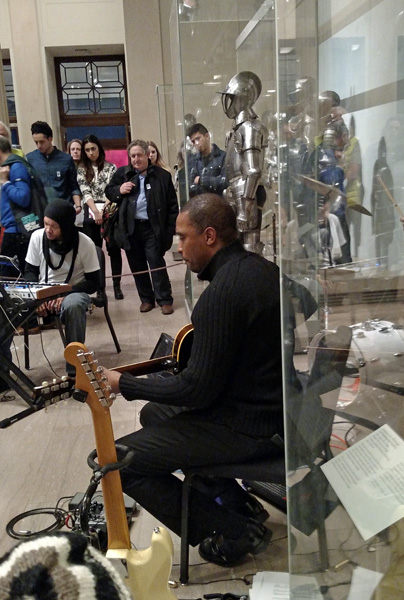 I think they are repeating this program from 6-8:30 on April 24th. It was a wonderful event - I remarked to my husband that there were so many young people that it looked like date night.