Gallery Visits with My Friends Sept 2nd
A Gallery visit with my artist friends Pat and Benedicte. This was one of the first days of the summer that we were together, and planned a visit to Galerie St. Etienne at 24W57th St. It is one of our favorite galleries and even though it was closed for the upcoming holiday, we were allowed in to see the exhibit and draw! We usually each have a favorite and take a few minutes at the end of the exhibit to draw it. Drawing the Masters is one of my regular activities, a planned part of my self-learning process.
A Selfie to send to Teri who planned to join us and was then stuck at home waiting for a repair man.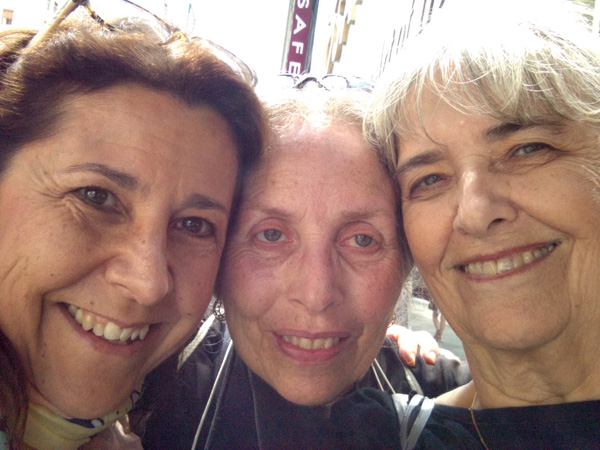 I love to draw and my favorite subjects are people and buildings, and could have done copies of several by Klimt and Schiele. But I loved this pose by Oskar Kokoschka and the use of a wash. The hand was rather crude, but I loved the foot. I sketched it separately because I couldn't fit it on the sketchbook page.
Kokoschka Seated Female Nude Facing Left, 1913: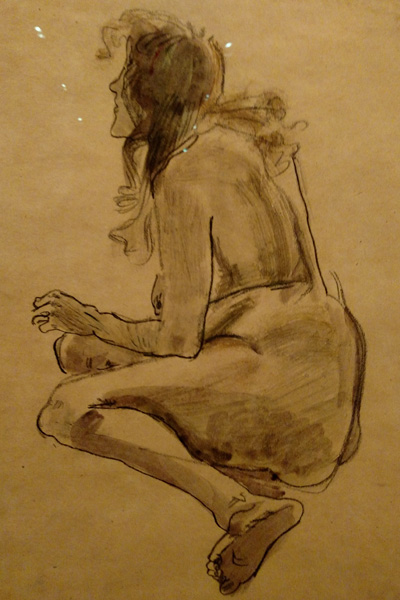 My Copy - which was painted at home: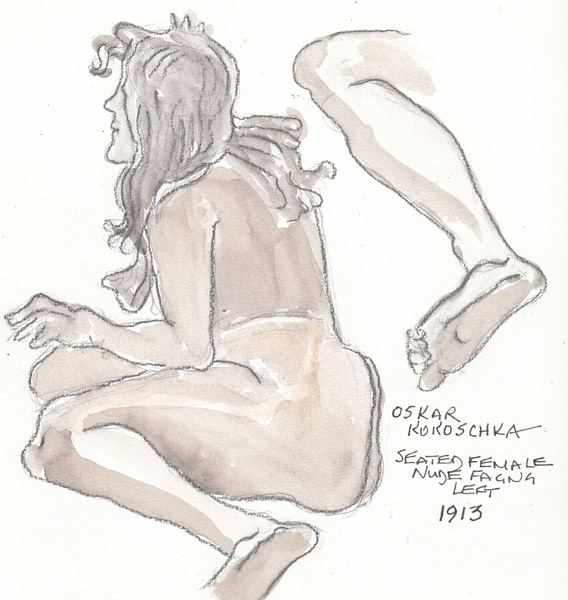 The Gary Nader gallery, in the same building, had remnents of a recent exhibit of Cuban paintings, and I sketched the main figure - a Caballaro on his horse, and painted it at home.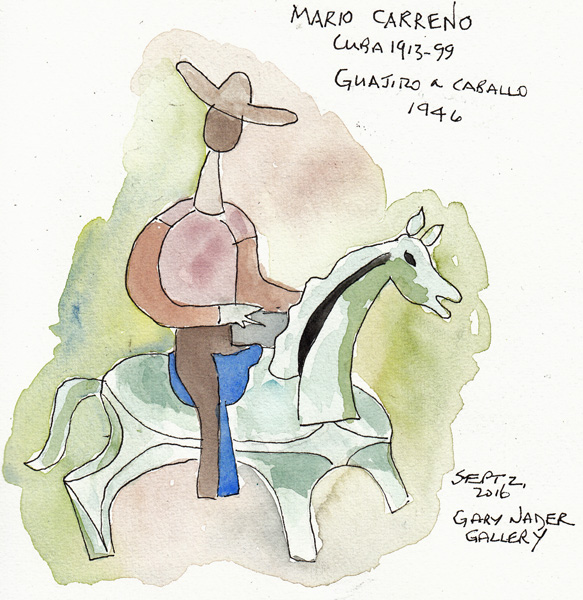 The only other gallery that was open in the building, due to changing exhibits, was John Szoke - Works on Paper. I made a very quick pencil sketch of a Picasso print and then finished it at home. I used a Pentel Pocket Brush Pen for the ink drawing and almost forgot that the ink isn't water proof on my Fabriano 140lb Soft Press paper. Neither is Carbon Platinum Ink. The paint I applied was supposed to be in the white areas of the face, but I stopped just in time when beginning to brush on the paint on the head band.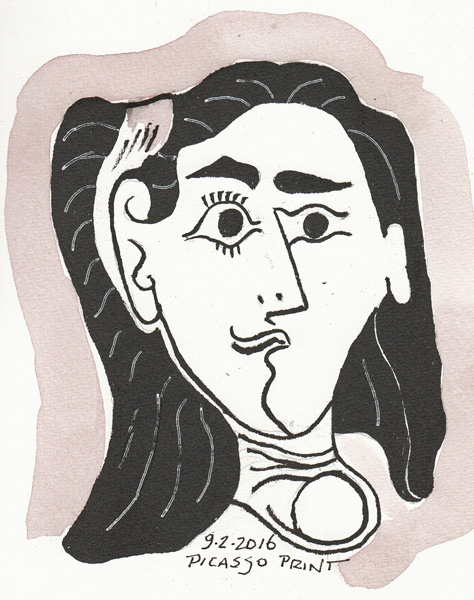 A favorite drawing of ours by Egon Schiele - but too hard to draw in the time we had at Galerie St. Etienne.
Standing Woman in Green Shirt, 1914: