Estaban at Figure Al Fresco
Figure Al Fresco: The Battery Park Conservancy sponsors 3 adult art classes each week, May through October. The sessions are free, held in beautiful sections of the Park, and art supplies are provided. These drawings were done in the figure drawing session. I loved this warm up exercise - five 2 minute poses, with the model maintaining the same pose and turning slightly every 2 minutes. My drawing sequence isn't in order because I glued together 3 papers on Photoshop - and as a lefty I start on the left side of the page to prevent spreading graphite.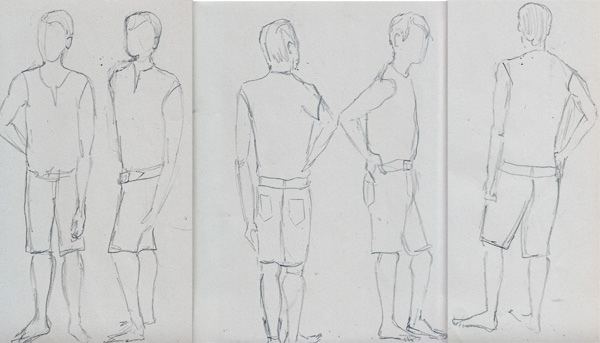 Four five minute poses drawn with a soluble graphite pencil and shaded with water and a waterbrush.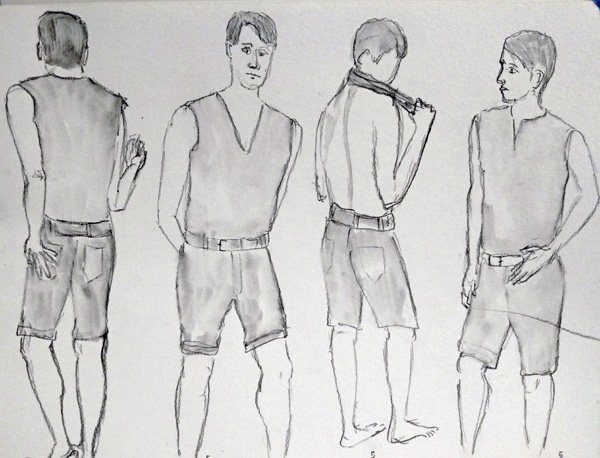 I rarely use the full time during a 20 minute pose and I occasionally add one of my fellow artists to the drawing.