Another Trip Downtown to the Battery
The Museum of Jewish Heritage, in Wagner Park, is great to draw. This is actually part of the back of the Museum that I walk by when going to South Cove for figure drawing.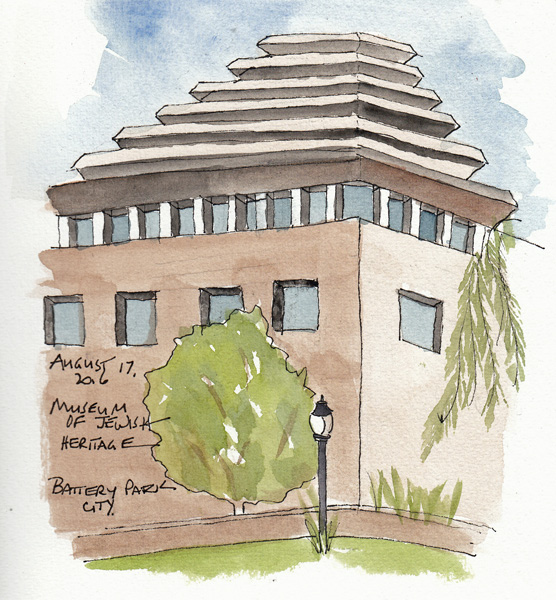 We try to spend time with one just one grandchild when we can schedule a full day. Yesterday was our long awaited day with Cal, who asked about a visit to the Seaglass Carousel and the Oculus for at least the last 3-4 months. We caught him between summer sleepaway camp and the rest of his vacation! Yesterday morning I divided a sketchbook page with 1/4" artist tape and prepainted the background. Then I added quick drawings as we progressed through our day.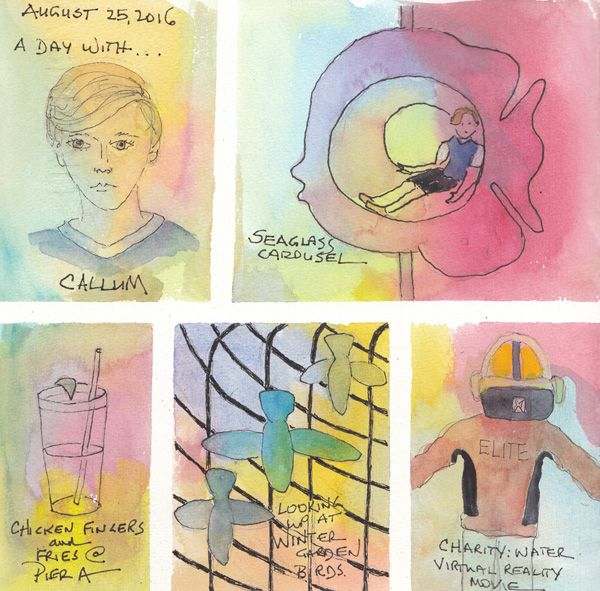 We began with rides on the Carousel, then walked around Battery Park for lunch at Pier A. The view of the Freedom Tower (WTC1) is great when looking north up West St. and we stopped to draw it as we left the restaurant.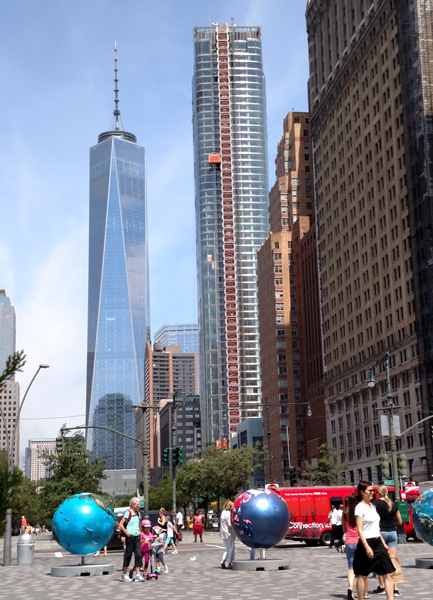 Cal likes to draw and we stopped several times during the day to draw in our sketchbooks while Grandpa worked on the NY Times crossword puzzle. This was his quick sketch of the Freedom Tower.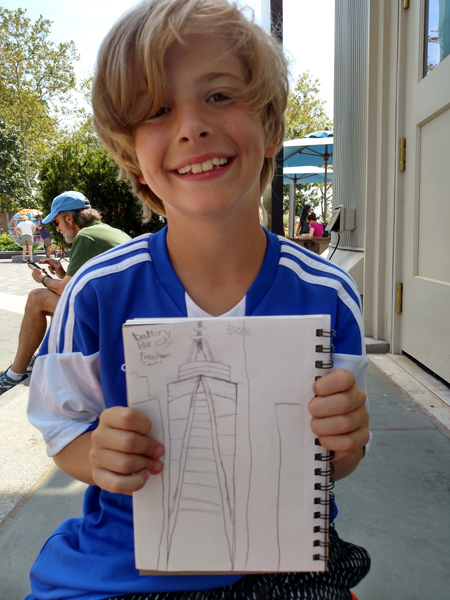 The rest of our adventure included Brookfield Place and a Virtual Reality Movie about bringing water to Ethiopia, the 9/11 Memorial pools, the Freedom Tower up close, and the exterior and interior of the Santiago Calatrava Oculus.