Fashion Applications Class 2
Two drawings among many from my second class about Fashion Applications at FIT:
The goal of this class was to reemphasize line drawings, and to both draw models in an environment, and draw two models together. The professor still stressed starting the drawing at the very top - even if it a plant above the model's head - and then drawing from top to bottom, moving from side to side until reaching the bottom. Lines should be confident and bold.
We had 7 minutes to draw the first model with the poppies, and 10 minutes for the two models together. In each class she also shows us the work of famous fashion illustrators. And gave us a link for a website to search and review specific fashion illustrators.
http://www.illustrationdivision.com/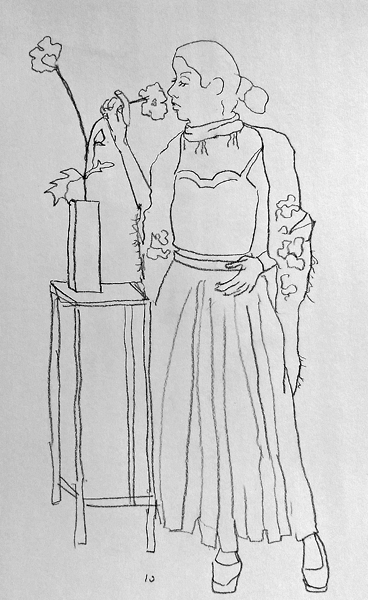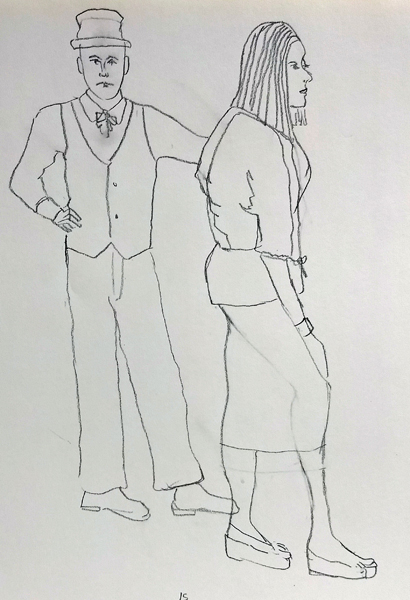 These are large drawings that needed to be photographed and not scanned.