Fashion Applications at FIT
I'm taking another Illustration course this semester at Fashion Institute of Technology (FIT). Last week was my first class and our professor demonstrated how she draws the models several times during the class. She instructed us to start at the head and then slowly draw down the body carving out space - moving back and forth from one side to the other. She stressed the body directions, and specifically the shoulder and hip directions and asked us to make them dramatic. This was a 3 minute warm up drawing of mine early in the class, and when she came by me she sketched in those direction lines, and suggested that I bend her hips all the way over to the outside line she made for drama.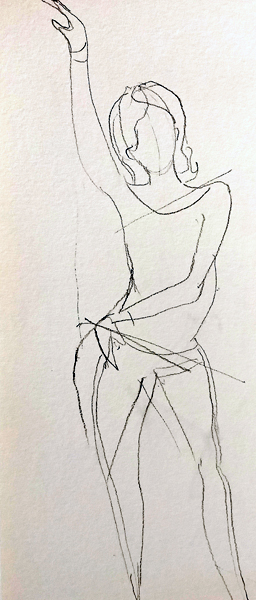 2. We had 3 models, each changing clothes multiple times. This is a later 7 minute pose - as I tried to achieve more drama.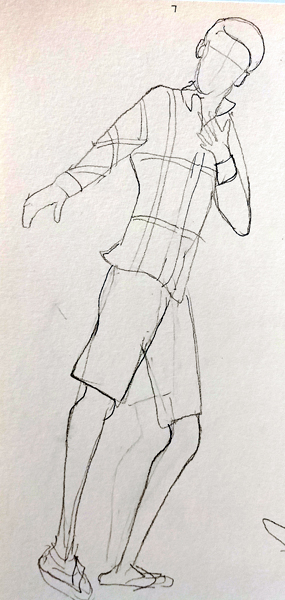 3. And this was my final pose at the very end of the 3 hour class. This is definitely going to be fun!