Central Park Sketching and Art Meetup Group
Lower Manhattan From the Brooklyn Heights Promenade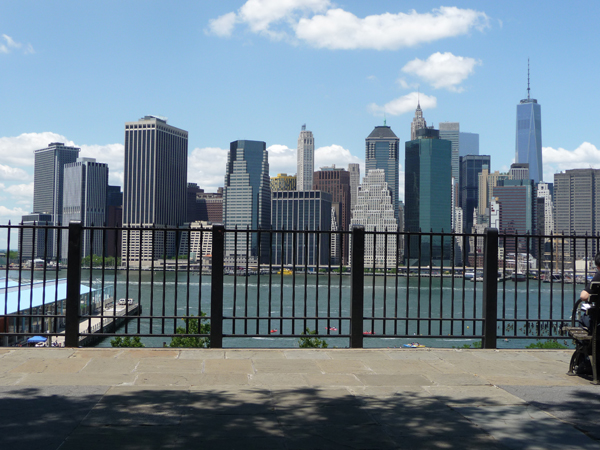 Our Meetup Sketching Group met here from 11AM-2PM last Saturday. The weather was gorgeous and it would be hard to find a more breathtaking urban scene. This is lower Manhattan - with the ferry terminals to the left and the new World Trade Center Tower to the right.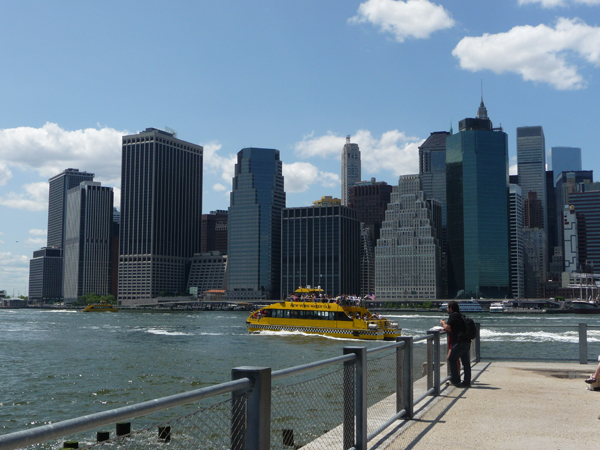 We love our yellow taxis so much that even our water taxis are yellow.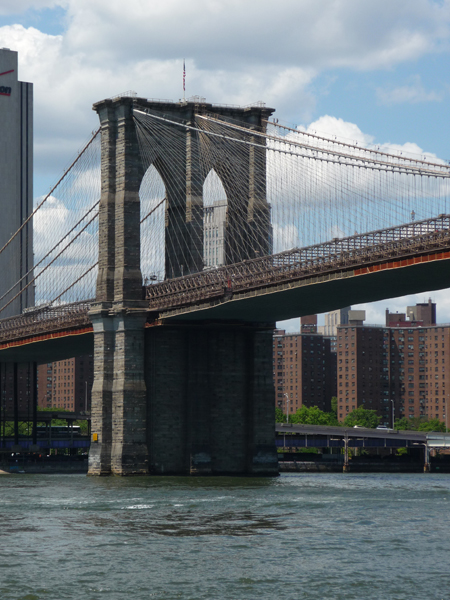 The Manhattan end of the Brooklyn Bridge - from the Promenade.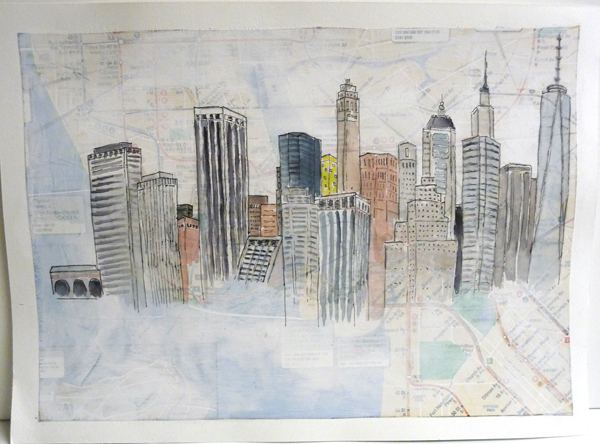 I did this painting during our Meetup. I sketched and then met with the whole group to share our sketches. I then painted my sketch with watercolors and met again to share our sketches.
This is an 11 X 14" piece of watercolor paper to which I glued a piece of the New York City Subway Map. After the glue dried, I painted a thin layer of Golden Absorbent Ground over the map. It is a wonderful surface for graphite and watercolor. I have used this technique before for smaller pieces, and decided it would be perfect for the NYC skyline from the Brooklyn Heights Promenade.