Christies Impressionist and Modern Auction Preview
I have an unexplained need to draw sculptures recently. Are they more of a challenge, or am I hoping I can take a sculpture class next semester? Hard to know. I saw this small Matisse sculpture at the Christies Auction Preview in NYC and sketched a frontal and 3/4 view. As I was leaving that gallery I saw it from the side and stopped to draw it again.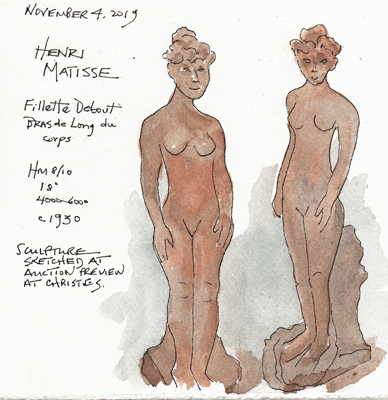 Here is the side view and 2 small Henry Moore sculptures. I sketched them as they looked and then made up the colors!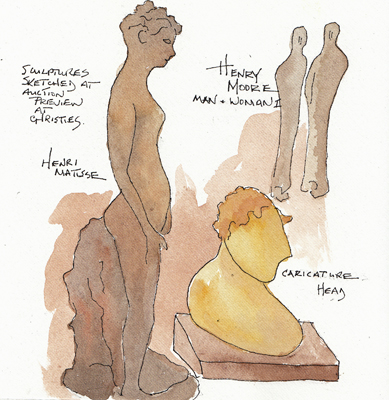 The art that is on view for the upcoming auctions is hard to imagine. There are multiple galleries full of wonderful paintings, drawings, sculpture, ceramics and most of these works are going from one private collection to another. Next Blog Post: drawings from the Sotheby's Impressionist and Modern Auction Preview.