Daily Journal Pages
I like to use my watercolor sketchbook as a visual journal and that means that I use photos as inspiration for some of the pages. Here are several of those pages from the last month.
To create a page for the day we went to see the movie "The King's Speech" - I did a drawing of King Edward's Coronation Chair. We have an illegal photo from 1970, but I used an official photo found on the internet for this painting.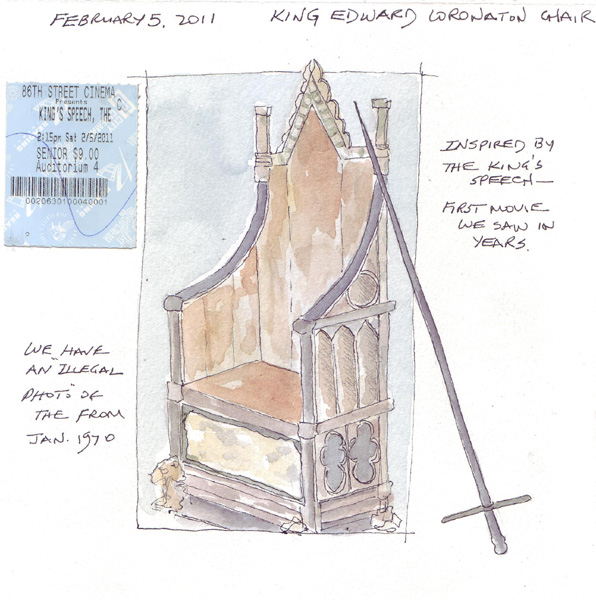 We took two of our grandsons to the Museum of Natural History last week and saw the live butterfly exhibit and ALL of the dinosaurs. I took a few butterfly photos as they landed on leaves near me and painted one of my favorites to remember our visit.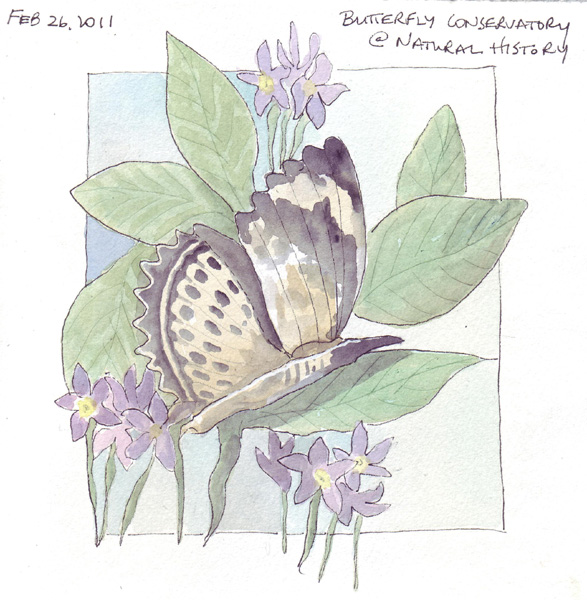 And I did some dinosaur sketches from the Natural History Museum Shop website photos to remember our tour of the 4th floor with out 2 little dinosaur experts - ages 4 and 5.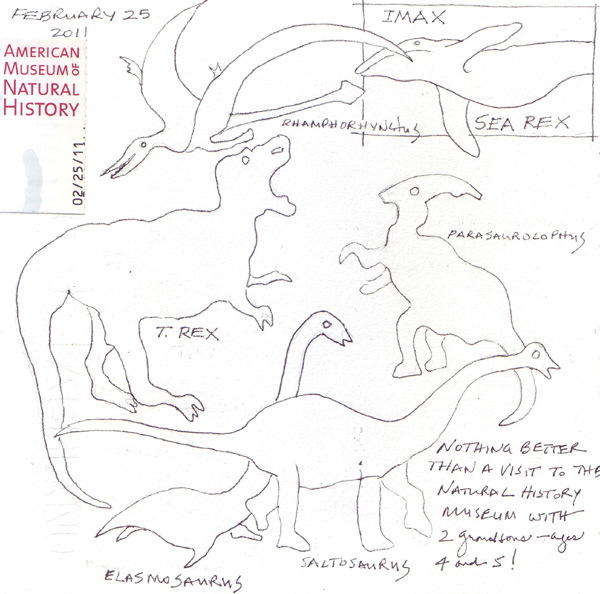 We were watching The Seven Percent Solution - a Sherlock Holmes movie - on Sunday night when I started to do a journal page for the day. I combined a silhouette of Holmes - inspired by a web image - and added it to a drawing of my husband's calabash pipe.