Figure Drawing - Feb 14, 2012
Here are several sketches from Valentine's Day at the Society of Illustrators. One of the models had on a red sequin headband and red net stockings - one of which is visible on her leg in the first sketch while the other one is wrapped around her wrist. This is a 10 minute pose.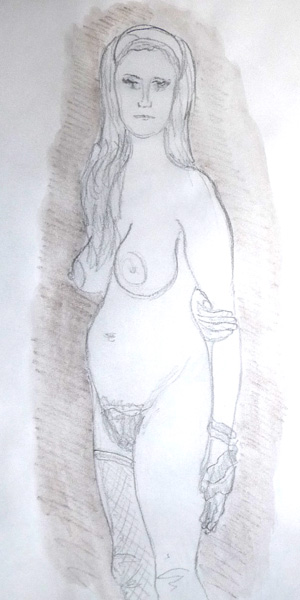 The remaining two drawings are from the 20 minute poses. I sketched the models with a watercolor pencil and then brushed on clear water in the last few minutes to achieve some shading.
These drawings are on 9 X 12" watercolor paper and are too big for my scanner. The photograph background color was adjusted a little in Photoshop.