Recent Museum Visit Drawings
I love visiting all of the Museums in Manhattan, and always try to sketch one item during a visit. Maybe I can internalize some of the skills of the Master Artist, or convert a 3D object into a reasonable 2D drawing, or just create a memory of the museum visit.
David Goldblatt, a South African photographer who documented life during apartheid, has an exhibit at the Jewish Museum. I loved the position of this man, who was posing for a paid photograph while Goldblatt photographed him and the photographer.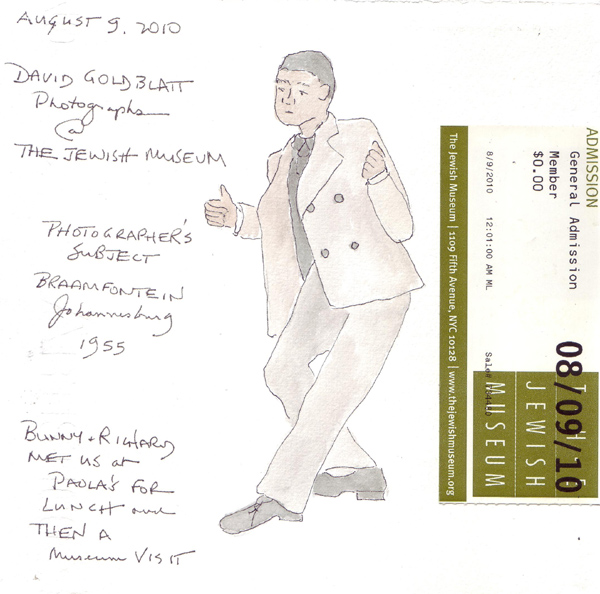 The American Woman exhibit at the Met was a favorite among our visitors this summer. I have visited enough times that I have sketched one mannequin in almost every room. I sketched several during my recent visit with Liz Steel and this was one of them.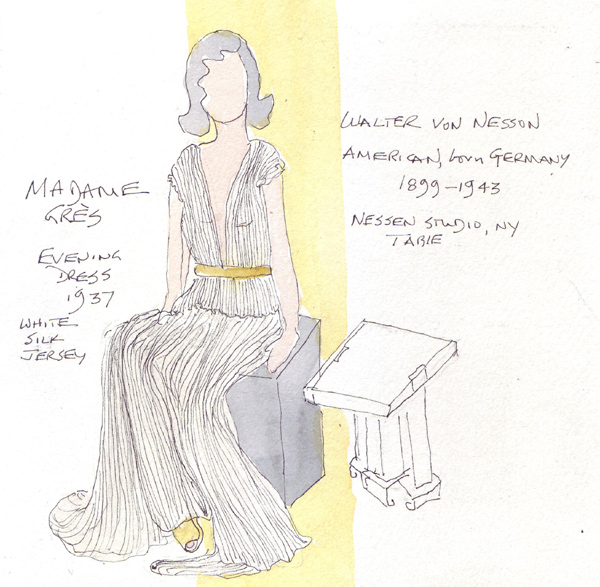 I love Guercino - an Italian artist from the 1600s, and try to reproduce one of his drawings whenever I see one. The Met has an exhibit of Italian Drawings from Correggio to Tiepolo including one of Guercino's. His drawing was done in ink, mine was done with black pen and watercolor.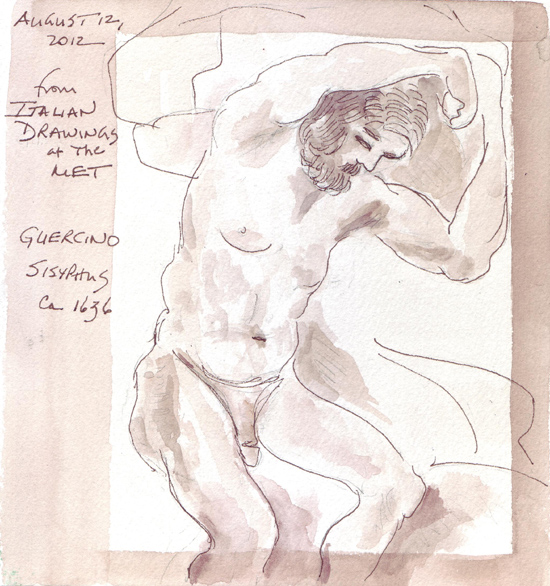 My quilt artist friends and I went to see the Exhibit honoring Women's Art at the American Folk Art Museum. My favorite piece was a painting of a mourning family, with 4 women lined up on the left side of the cemetery stone and men on the right. This is one of the identically dressed women.