Drawing Mom
My 93 year old Mother fell and broke her right hip and shoulder last November. She lives in a retirement community in New Jersey, about an hour drive outside NYC. She has her own apartment, but now requires a home health aid 24/7. Since her injury, hospitalization, and rehab, I visit weekly. Sometime in the morning, we go for a "walk" and sit in the big recreation areas or on the patio. And we laugh, alot, as I try to sketch her portrait. Her she is in a photo.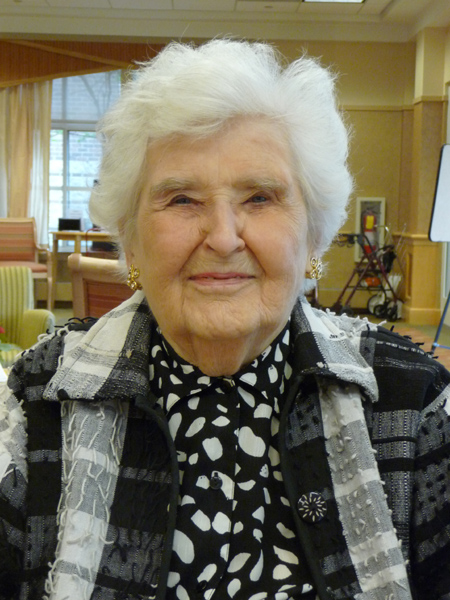 Most of my early sketches all looked like the same woman, just not my Mother. So we named her Lilly and created a persona for her. I finally decided to use a grid on a photo of her to try to get a better likeness using that time-honored technique. You can still see some of the unerased grid markings on this pencil drawing. But that didn't look like her either. Note: I used a different photo for the grid.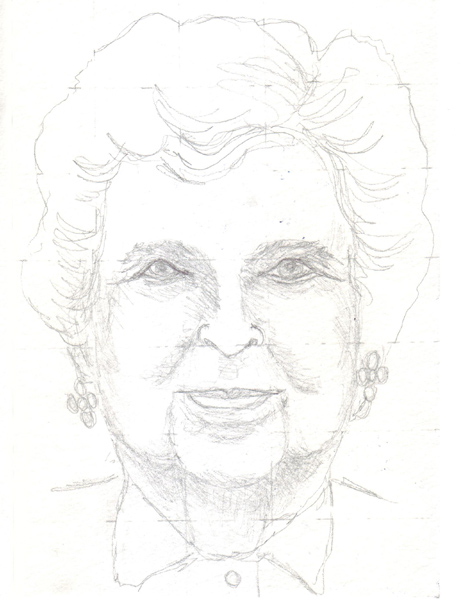 She always looks at my drawing and says something like "great job on my hair, or the earrings." Here is the latest one - she still says that I'm not close. But at least we have fun, and it makes the visit more interesting.