Lots and Lots of Figure Drawings This Week
Between my Figure Drawing Class at FIT and our summer Figure Drawing in Battery Park City, I sketched 32 figures this past week. And my friend Pat and I spent one morning gallery hopping in Chelsea, and a full day yesterday between the previews for the Contemporary Asian Art Auction at Christies and the preview of the Interglobal Woven exhibit at the Metropolitan Museum of Art. I feel so enriched by all of it and wish that I could have my favorite moments going through my head in a slideshow for the next week.
These are my two 20 minute poses - done on 18 X 24" paper, at an easel, at FIT.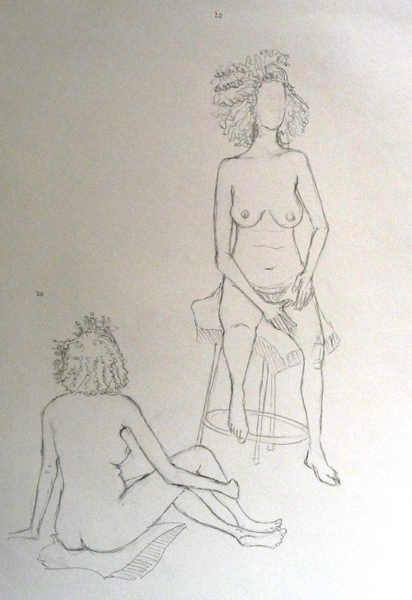 The remainder of the drawings were from Battery Park City - where it was 96 degrees in the shade and a heat index of 103 degrees. Did I capture the pouty, whining look of our model? She just wanted to sit, and therefore I had more opportunities for these poses than ever before.
Multiple images were drawn on a large sheet of paper with a Derwent Medium Wash pencil and then "painted" with clear water. These were all photographed - with difficulty!
1 Minute Poses: I am most pleased with these. When I first started drawing figures, I could barely get one line drawn in 60 seconds.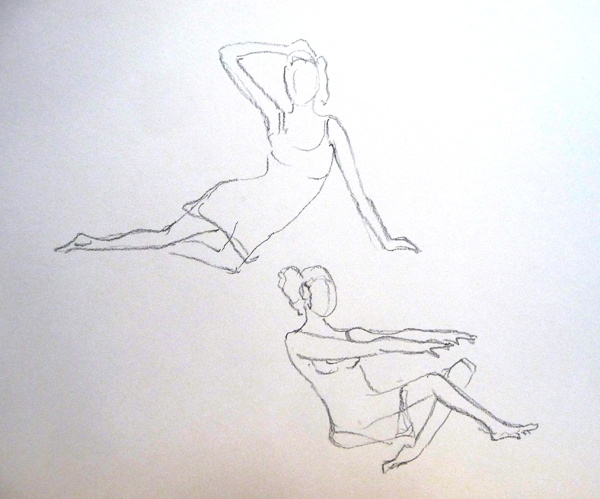 2 Minute Poses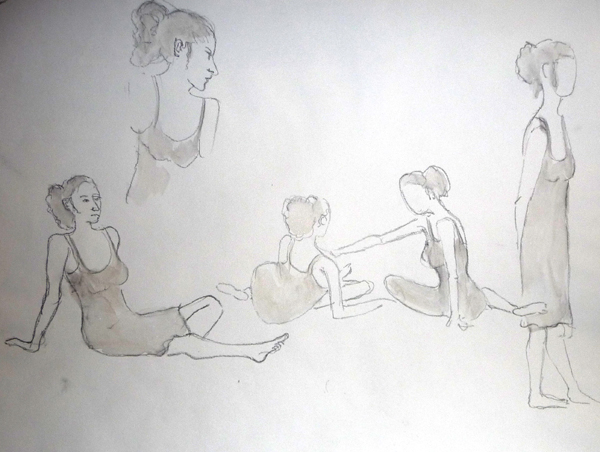 5 Minute Poses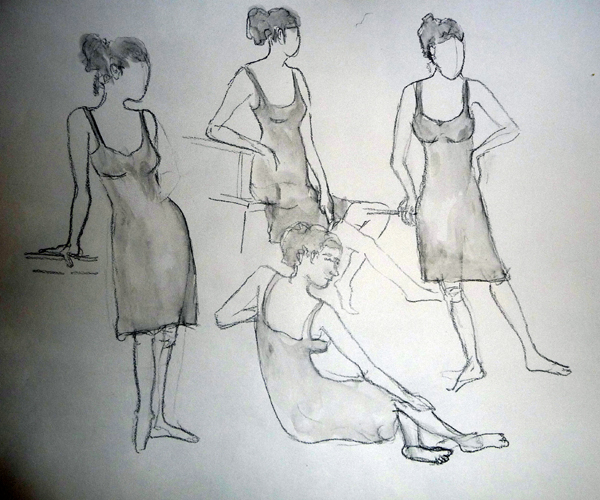 Two 10 and two 20 Minute Poses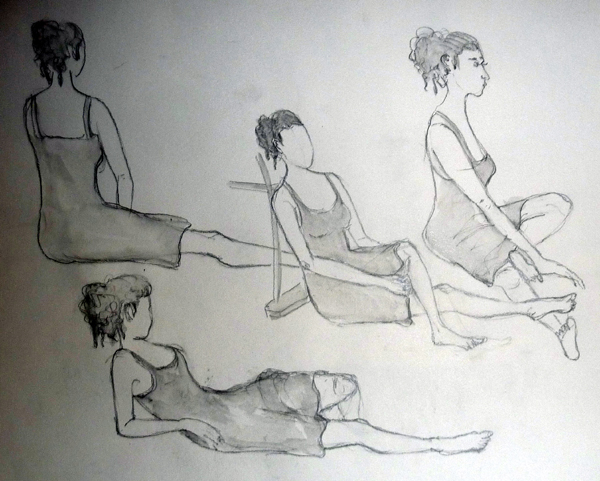 My Bookbinding Structure for September is suffering while I concentrate on figures - but it is Flexagons. I had never heard of these books, and now that I'm reading about their history, I'm getting more excited. I made a Square Flexagon and still have 3 more types to make: a Tetra tetra flexagon, a cross flexagon, and a hexa hexa flexagon. Don't they sound interesting??