Figure Drawing in Battery Park
Yesterday was my first day this summer at Battery Park Figure Drawing. The heat wave broke temporarily and it was cool and breezy sitting in the South Cove. The model wore a strapless, flowing dress, making it hard to see her form. Here are a few of my drawings.
One Minute Poses: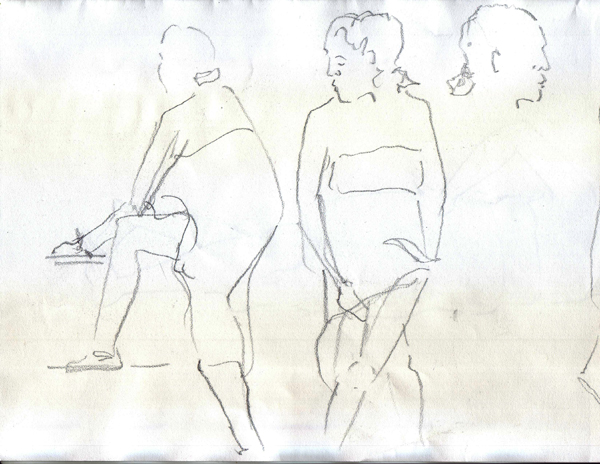 Five Minute Poses: I used a General Sketch and Wash pencil and added water. The slightly buckled paper did not scan well.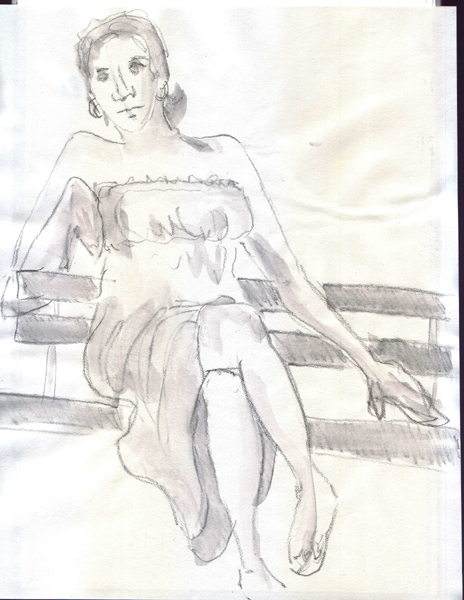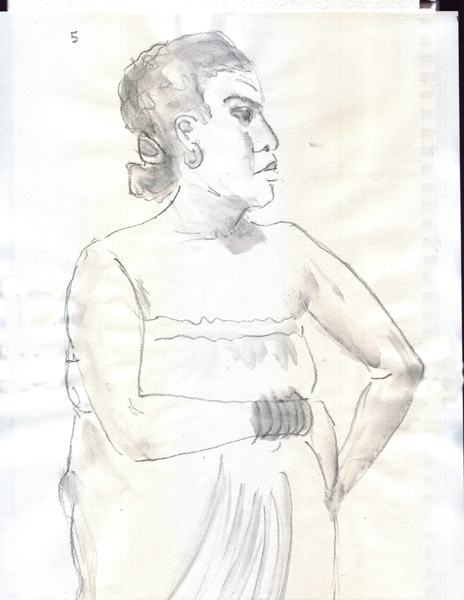 Ten Minute Pose: My first attempt drawing a live model with my paintbrush and watercolor. This was the only one worth showing.