Figure Al Fresco at Battery Park City
We had a new, lovely, elegant, balletic model at Battery Park City on Wednesday. She wore a simple dress and had bare shoulders, and legs which made it easier to see her body positions. The following 5 minute sketches were sketched with a soluble graphite pencil, and then clear water was used to spread the graphite to add some color/shading.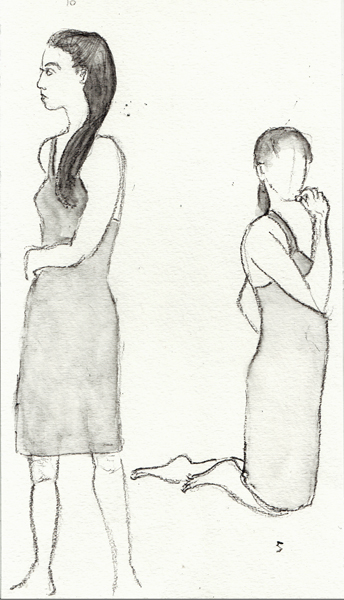 I used the same "Sketch and Wash" pencil for these 15 minute poses, but sketched the model on pre-painted watercolor paper. It is fun to see the random places where the drawing overlaps the paint - as an unplanned exercise.