Matisse Exhibit at Museum of Modern Art
A new Matisse exhibit opened at MoMA on Sunday - entitled Radical Invention, 1913-1917. The paintings were somber in color and he was definitely experimenting with the human form, culminating in his painting The Bathers. I sketched faces from one of his paintings and several of his prints for the Prisoners of Bohain-en-Vermandois.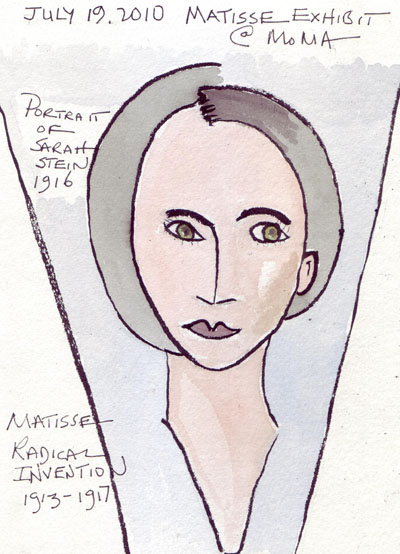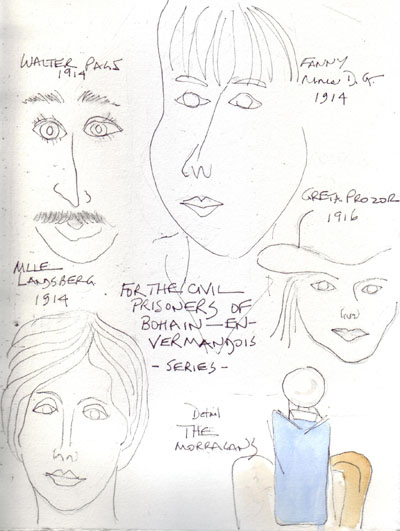 I then use3d one of the drawings to inspire my "Eyedropper Face" which is Lab 13 from the Carla Sonheim book Drawing Lab. I used a small eye dropper and FW acrylic ink to draw the face, then painted it with watercolor.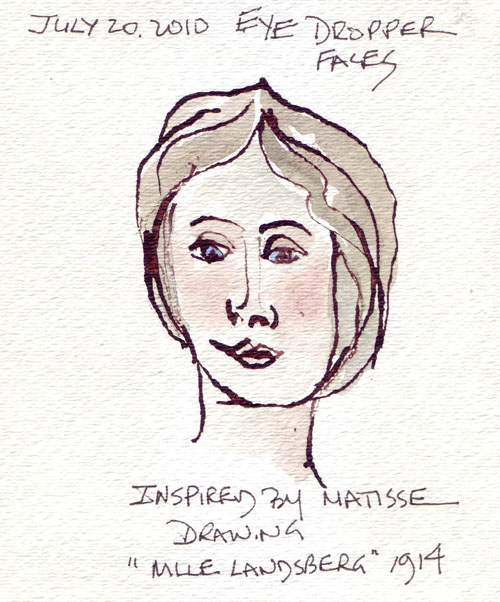 I'm really enjoying the "labs" in the Sonheim book - and will continue to work through them even though my art buddies returned home after our evening art sessions at our beach week.