Line vs Mass in Figure Drawing
Week 1: We are working through a structured syllabus in my Fashion Application class at Fashion Institute of Technology, and after several weeks of working with "line," we worked with depiction of "mass." Instead of using markers, I chose to work with Nu-Pastels, a completely new medium for me, and these two drawings were very fast poses using only small pieces of pastel chalk. It would not be my favorite method for figure drawing, but it was a fun challenge to see if I could do it. The first pose was 2 minutes and the second one was 7-10 minutes, if I remember correctly. I bought a small set of the Nu Pastels for the class and don't have anything close to a skin color.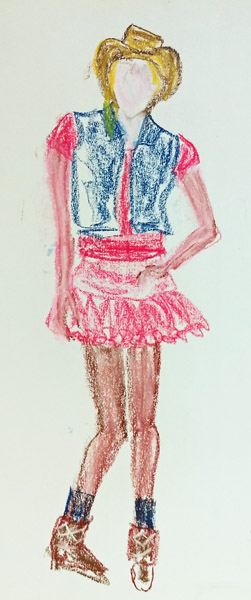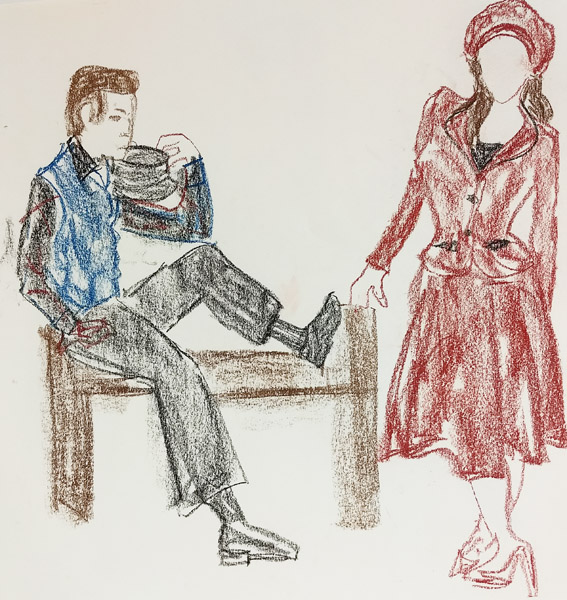 Week 2: These are 5 two minute poses to begin class, and I can still hear our professor saying, "mass only if you want to get all the way down to the feet on the 18" paper." I still don't have a lighter pink Nu-Pastel, so this skin color was obviously done with the only pink-red in my set.