Week 13 of my Figure Drawing Class
Last night we used a bamboo brush and India ink to draw and sketch the model in multiple 5 minute, 10 minute and 20 minute poses. I really loved it because it felt very much like watercolor. This is a 20 minute pose that I turned in at the end of class, after quickly snapping a phone picture.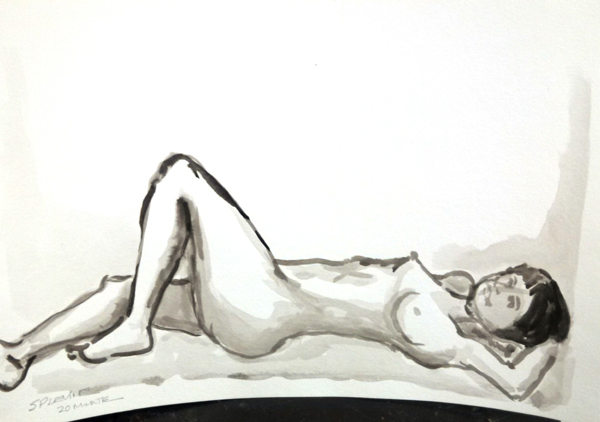 And now I need to go back to the kitchen to continue cooking.
Happy Thanksgiving to All and safe travel tomorrow during the Nor'easter.