Studying Under the Masters - Brett Whiteley
I am slowly completing Jeanne Oliver's Studying Under the Masters, Part 2. In this online class, contemporary artists study under a Master by learning as much as possible about them, their work, and their lives. They choose one artwork to copy and then try to incorporate some of the skills and techniques learned into one art work of their own. Each apprentice shares all of their research on video and demonstrates, in detail, their painting process. I took Part 1 (9 Master Artists) in the Winter of 2013. and already enrolled in the final Part 3 class which begins in May. All of my paintings are done from oils done by the Master and converted by me to watercolor. I have a blog category with my copy and original for each Master in Part 1 and Part 2.
http://www.paperandthreads.com/studying_under_the_masters/
British Artist Robin Fingher chose Australian Artist Brett Whitely as her Master and I chose one of his ink drawings to copy because we are just beginning to do ink drawings with ink washes in my FIT Drawing Class. I used my new flexible nib by Brause and struggled with some beginner issues with blobs - one close to one eye!!
These are the Master Drawing on the left (called Vanessa) and my copy on the right.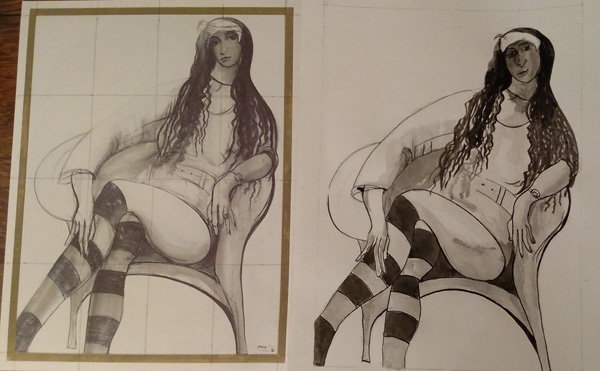 For my original drawing, inspired by Whiteley, I chose to recreate one of my figure drawings from the Toulouse-Lautrec sessions at MoMA.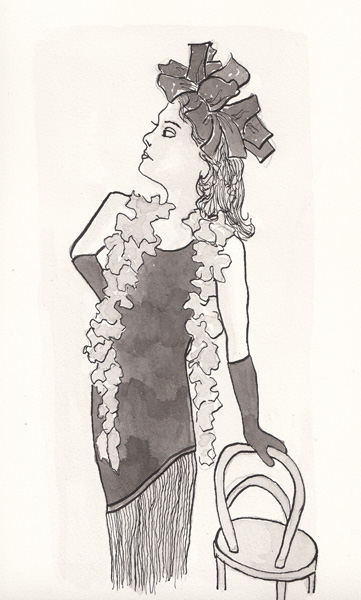 It was great fun combining ink lines with ink washes (as opposed to cross-hatching) and I did two drawings using the same technique at my drawing class this week.
This was a still life created by our professor with 3 mannequin arms, one foot.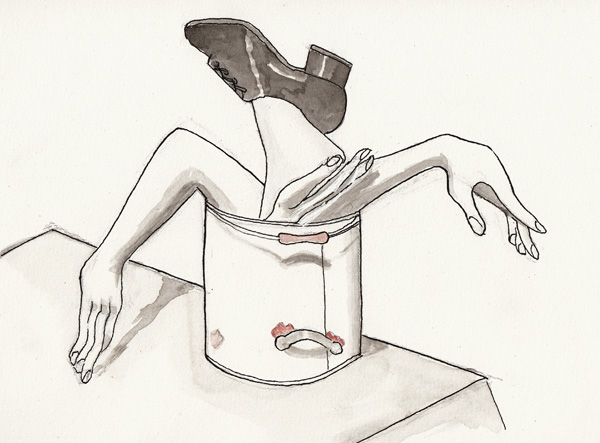 And this was one I put together for the second half of our class.