Sketchcrawl With Sydney at the Metropolitan Museum of Art
Sydney finished her school term last Wednesday and on Thursday she and I went to the Metropolitan Museum of Art to see the new costume institute exhibit "Punk" and to sketch. We went into the American Wing and Sydney sketched the standing bear from a statue of 3 bears. She was very cute as she sketched in pencil, then added pen and erased her pencil lines. You can see her chosen bear behind her on the right.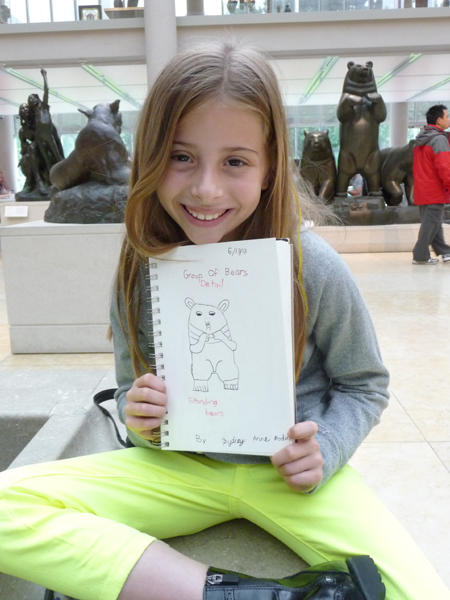 I sketched Diana, the Roman Goddess of the Hunt. This sculpture, by Augustus Saint-Gaudens, is a half-size caste of the second statue that sat on the top of the tower on the old Madison Square Garden at Madison and 26th St. The original is 13 ft high and is at the top of the Great Stairs at the Philadelphia Museum of Art. It was a weathervane that was illuminated at night and could even be seen from across the Hudson River. Here is my photo of the statue in the Met and my painting.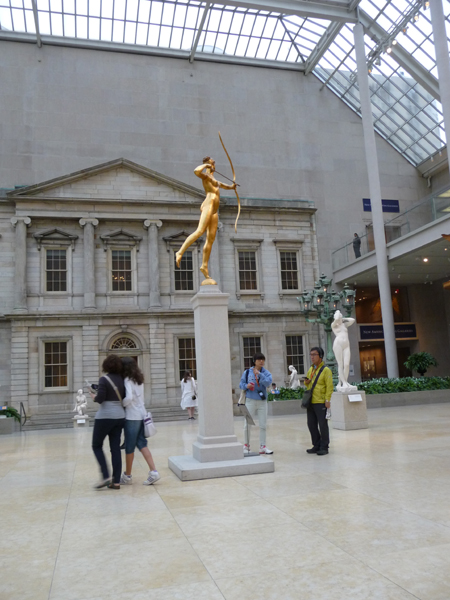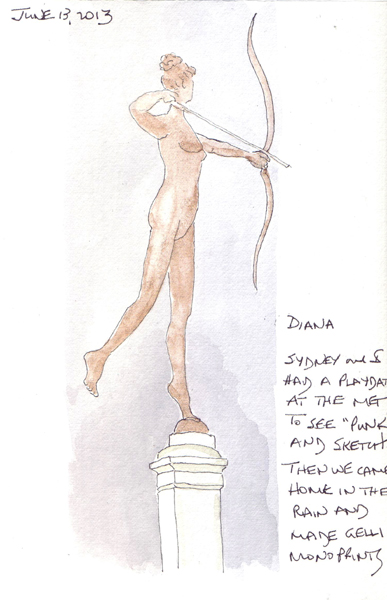 We stopped to talk to another artist as we walking out and she asked to see Sydney's drawing - and was very sweet and encouraging to her!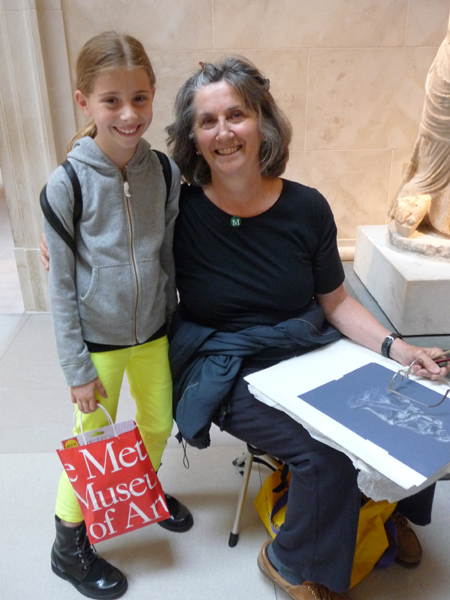 It was pouring outside so we came home for the afternoon, and I taught her how to make Gelli Arts Monoprints!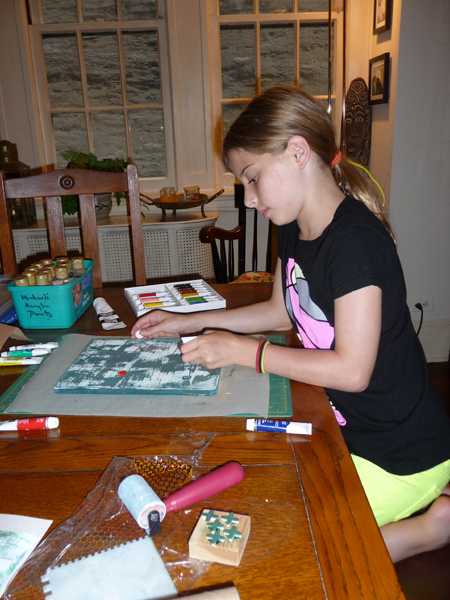 And we still weren't finished playing. That Met bag she was carrying had a kit for wrapping ear bud earphones with multiple color threads and beads!